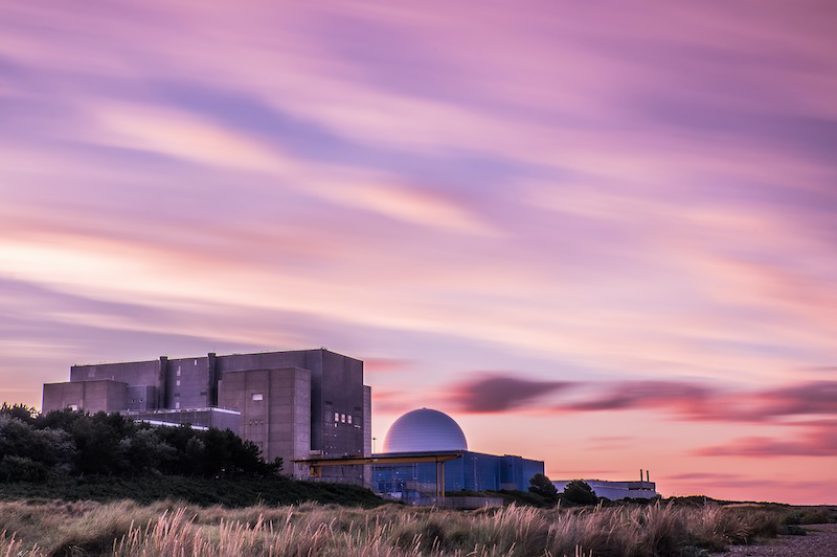 The taxpayer will take a several billion-pound stake in EDF's Sizewell C nuclear project, in a deal that will force China General Nuclear (CGN) out of the project.
In a deal that could be announced as early as next month, the government will take a stake in a development company that will push the £20 billion Sizewell C project through planning, sharing early costs with French state-owned EDF. Private investors, such as insurance funds L&G and Aviva, will be drawn in later, guaranteed returns through a Regulated Asset Base (RAB) funding model. 
RAB is a model often used to fund infrastructure like airports and water companies and that government has been considering for new nuclear since 2019, when Hitachi backed out of a £16 billion project to build a nuclear power station on Anglesey. Proponents have long argued that a RAB mechanism could slash the costs of nuclear projects and unclog the UK's blocked nuclear pipeline. 
EDF has been arguing for this funding model, which it says could reduce the "strike price"—the guaranteed price—for Sizewell's electricity to between £30 to £60 per megawatt-hour. That's compared to the £92.50 MWh strike price for Hinkley Point C, which has drawn criticism as uneconomical, especially when the cost of wind and solar power has been falling.
But it is concern about China's involvement in critical infrastructure that has finally persuaded Whitehall to invest public funds in new nuclear projects.
Under a 2015 deal, CGN, owned by the Chinese state, was to take a 20% stake in Sizewell C, as it has the Hinkley Point project currently under construction in Somerset. It was also to lead a development at Bradwell in Essex, using its own reactors.
But as relations with Beijing have chilled—over China's handling of the initial Covid-19 outbreak, its muzzling of dissent in Hong Kong, and treatment of the Uyghurs—the government has been trying to extract CGN from nuclear projects. 
The US, which itself has blacklisted CGN over national security fears and allegations the company has stolen military technology, has been pressuring Westminster to distance itself from CGN. Last year, then secretary of state Mike Pompeo urged the UK to choose sides in a race to develop nuclear technology, saying the US "stands ready to assist our friends in the UK with any needs they have."
Under President Joe Biden's administration, that offer has become concrete: US construction giant Bechtel will partner with nuclear technology company Westinghouse to revive the Wylfa project on Anglesey. The project that will strengthen the "special relationship," the firms said.
"Through a successful partnership at Wylfa, the UK and US will share a common interest in promoting the use of this secure, reliable technology in new markets to compete against state-backed Russian and Chinese options," they said in their pitch to Whitehall.
The project on Wylfa will become critical if—as is likely— Bradwell C is scrapped.
The gas crisis has highlighted the UK's dire need for new nuclear capacity. All but one of Britain's existing eight nuclear power stations, which generate around a fifth of our electricity, are due to close by the end of the decade, if not earlier, blowing a hole in the country's electricity supplies and jeopardising its decarbonisation targets.
Ministers are therefore eager to announce an agreement on Sizewell C before the COP26 summit kicks off in Glasgow in November. Business secretary Kwasi Kwarteng has been urging the Treasury to commit money to nuclear projects in its spending review, expected on 27 October.
A spokesperson for BEIS said: "Nuclear power has a key role to play as we work to reduce our reliance on fossil fuels and exposure to volatile global gas prices.
"CGN is currently a shareholder in Sizewell C up until the point of the government's final investment decision. Negotiations are ongoing and no final decision has been taken."
CGN and EDF declined to comment.