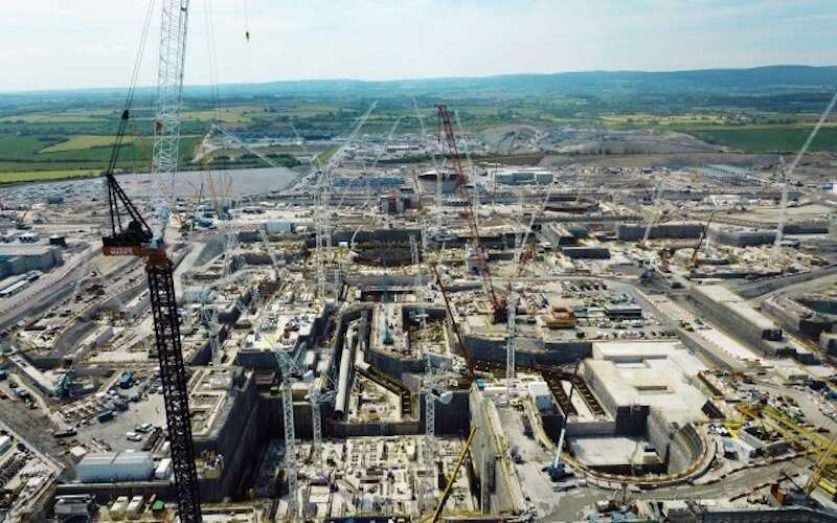 Ministers are exploring ways to block China's state-owned energy company from involvement in the UK's next generation of nuclear power plants, including the £20 billion Sizewell C poised for approval.
The distancing from China General Nuclear (CGN), confirmed by Whitehall sources after being reported by the Financial Times over the weekend, follows a chilling of relations with Beijing. The UK has expressed concern over China's muzzling of dissent in Hong Kong, its treatment of the Uyghurs and its handling of the initial outbreak of COVID-19 in Wuhan. Last year foreign secretary Dominic Raab said there could be no more "business as usual" with China.
Amid the frosty relations, the UK and its allies are seeking to protect their supply chains and critical infrastructure from over-reliance on Chinese technology, with concerns over espionage and sabotage. Last year, in a U-turn, the UK moved to ban equipment from Chinese company Huawei from mobile networks.
China was to play a major role in Britain's next generation of nuclear power stations. It's a junior partner in French utility EDF's Hinkley Point C, currently under construction in Somerset, and was to be involved in the Sizewell C project, on the cusp of government approval.
Its collaboration with EDF was to be a springboard to its single-handed development of the proposed Bradwell B station in Essex. Bradwell B would feature CGN's own Hualong HPR1000 reactor, which is pending approval from UK regulators.
But Westminster sources suggest that not only will Bradwell B not go ahead but that CGN could be removed from the Sizewell C project. Conversations are reportedly taking place with EDF about whether it can find new partners for the project. It's been suggested that the UK government could take a stake in the Suffolk-based project, that EDF could seek co-investors in the US or undertake the project on its own.
However, the removal of CGN would likely delay the project, just as EDF warns that more of its older plants could close over the next few years and the National Grid cautions that dwindling nuclear capacity will lead to tight electricity margins.
But even if CGN retains its role in EDF projects, Bradwell B seems doomed. One Whitehall source told The Guardian: "A minority Chinese interest in a nuclear project could probably be tolerated. But the direction of travel towards a Chinese-owned project at Bradwell is no longer tenable."
Another source, quoted by the FT, was blunter: "There isn't a chance in hell that CGN builds Bradwell. Given the approach we've seen to Huawei, [Downing Street] aren't going to be letting a Chinese company build a new nuclear power station."
However, Chinese engineers remain involved in the ongoing Hinkley Point C development (pictured), with around 50 working on-site in Somerset. Hinkley Point C will use European Pressurised Reactor [EPR] technology, a Franco-German design that was nonetheless first installed in CGN's Taishan nuclear power plant in Southern China. One nuclear expert expressed concerns about freezing that expertise out of future builds of EPR plants.
A spokesperson for the government refused to comment directly on the reports that it would build a nuclear programme without CGN, saying only that "all nuclear projects in the UK are conducted under robust and independent regulation to meet the UK's rigorous legal, regulatory and national security requirements.'
Zhao Lijian, spokesperson for China's foreign ministry, told Reuters that the UK government should "earnestly provide an open, fair and non discriminatory business environment for Chinese companies."
"It is in the interests of both sides to conduct practical cooperation in the spirit of mutual benefit and a win-win result," he added.