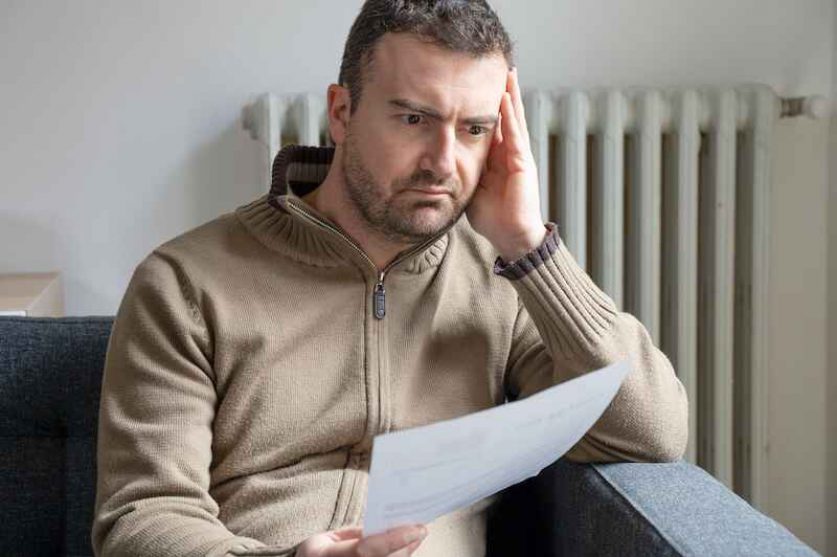 A doubling of household energy bills will weigh heavily on the UK economy and consumer finances this year, contributing to the steepest fall in living standards since the 1950s, the Office for Budget Responsibility (OBR) wanted.
The government's spending watchdog has forecast that as a result of tensions with energy-exporter Russia and stratospheric wholesale gas prices, the price cap on domestic energy bills will rise by £830 to £2,801 per year for a typical household in October. That's on top of the £693 hike scheduled for next Friday and will mean energy bills increase by 120% over the course of 2022.F
"As a net energy importer with a high degree of dependence on gas and oil to meet its energy needs, higher global energy prices will weigh heavily on a UK economy that has only just recovered its pre-pandemic level," the OBR said.
The OBR's forecast for household energy costs is also conservative. Investec and Goldman Sachs both projected this month that the price cap could hit £3,000 from October—a level that would leave one in four people struggling to heat their homes, Citizens Advice has warned.
Soaring energy prices will also contribute to higher prices for everything, fuelling inflation. The OBR now forecasts that the Consumer Price Index (CPI) will peak at 9% in the fourth quarter of 2022, the highest level in around 40 years, when, similar to today, an oil shock pushed inflation into double digits.
That inflation will far outpace any rise in earnings. Combined with net increases to take effect in April, real household incomes per person will fall by 2.2% in 2022-23, the largest fall in a single financial year since ONS records begin in 1956-57.
Amid those pressures, the UK economy will grow just 3.8% this year, cutting short the post-Covid boom. The OBR had previously forecast 6% growth this year.
Recent government interventions will offset around a third of the fall in living standards, the OBR said. That includes the £350 package of relief on energy bills announced in February, which will offset around half of the April price increase. Other support measures include the temporary 5p cut in fuel duty on petrol and a permanent increase in the National Insurance contributions primary threshold, confirmed in the Spring Statement.
The "mini budget" published this week did not include any further relief on energy bills. But in an interview on Radio 4's Today programme, Chancellor Rishi Sunak suggested more relief might come if wholesale energy prices remain high.
"I always keep everything under review, and the government, as it's shown over the past two years, is always responsive to what's happening," he said.
"But I would say with energy prices, you know, they are very volatile, and I don't think you, I or anyone else has any certainty about what will happen in October right now."
But the Chancellor is currently offering much support for the most vulnerable, said Institute for Fiscal Studies director Paul Johnson.
"Perhaps what really stands out [in the Spring Statement] is what was missing," Johnson said. "In the face of what the OBR calls the biggest hit to household finances since comparable records began in 1956-57, [the Chancellor] has done nothing more for those dependent on benefits, the very poorest, besides a small amount of extra cash for local authorities to dispense at their discretion.
"Their benefits will rise by just 3.1% for the coming financial year. Their cost of living could well rise by 10%."
Fuel poverty charity National Energy Action (NEA) said Mr Sunak's spring statement is "desperately disappointing" and doesn't do enough to prevent "cold homes, debt and needless deaths."
Think tank IPPR echoed that, saying the "chancellor's choices have cut low income families adrift." The Spring Statement means "millions of people struggling with rising bills and low incomes will be pulled into debt and destitution," said Rachel Statham, associate director for work and the welfare state at the think tank.
The public largely agrees with those assessments. A YouGov poll conducted on Wednesday revealed that just 6% of people believe has done enough to help people with the increasing cost of living, while 69% says he hasn't extended enough support.

Sources: