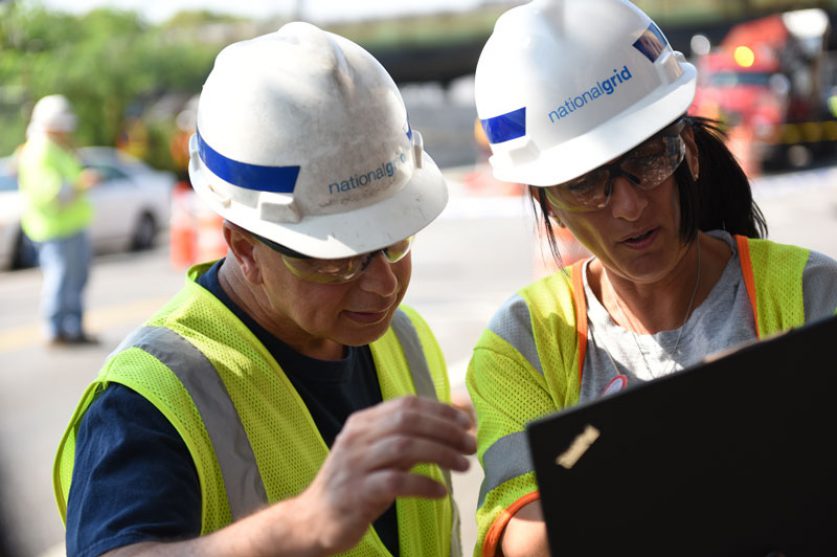 Two energy firms have shifted ownership of their operations overseas, to protect shareholders from Labour's nationalisation plans.
In recent months, National Grid has incorporated offshore holding companies in Hong Kong and Luxembourg, while SSE has set up holding companies in Switzerland.
Labour has pledged to take back into public ownership the UK's energy infrastructure—the networks of wires and pipes that deliver electricity and gas to homes and businesses across Britain. These energy networks are currently owned by conglomerates including National Grid, SSE, and Spanish firm Iberdrola, which have monopolies over infrastructure in certain areas.
Labour has accused these firms of "overcharging customers to the order of billions of pounds." Consumer watchdog Citizens Advice has agreed, in 2017 accusing the companies of making £7.5 billion in "unjustified profits" over eight years.
While shifting ownership of their operations overseas won't prevent these companies from being nationalised, it could allow investors to claim compensation from a Labour government, should it offer a value below market rate.
A spokesperson for National Grid said nationalisation would be "highly detrimental to millions of ordinary people who either hold shares in the company or through their pension funds – which include several local authority pension funds."
"To protect their holdings, and in line with our legal fiduciary duty to our shareholders, we have established holding companies in Luxembourg and Hong Kong. This has no financial benefit to the company and does not affect its day-to-day operations," a spokesperson said.
National Grid, which is valued at £31 billion, operates the electricity transmission network in England and Wales and the main gas transmission pipelines.
SSE has re-domiciled its electricity distribution business, which serves 3.7 million premises in England and Scotland, to Switzerland. Switzerland, under the Energy Charter Treaty, offers better protection for shareholders, SSE said.
SSE described the move as "an additional safeguard, which SSE does not believe would be required in practice, should SSE's electricity networks businesses and interests… become the subject of proposed legislation for nationalisation.
"In practice, SSE expects that precedent, the principle of fairness and the need to secure future investor confidence in the UK economy means it should be possible to secure fair value from nationalisation," a spokesperson said.
Labour said the moves were a "rip-off" that proved why the UK's energy infrastructure needs to be under public ownership.
"The UK's energy networks are vital strategic infrastructure on which we all rely. You cannot boil a kettle, heat your home or run a business without the grid," the party said in a statement.
"The idea that private owners, who have been ripping off the public, would move offshore in an attempt to prolong the rip-off illustrates just why we need the grid back in public hands."