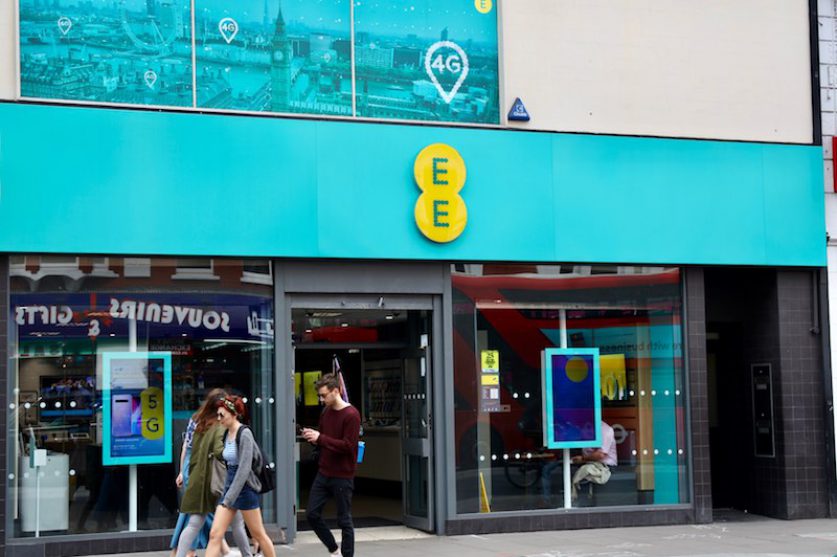 Mobile operator EE has launched a Reserve Data feature which will allow customers to continue to use data after they've exceeded their monthly allowances, albeit at slower speeds.
Currently, EE cuts off mobile broadband access for customers who use up their monthly allotment and prompts them to buy data-ons, charging from £1.50 for 100MB for 7 days up to £15 for an extra 3GB for 30 days. That made being profligate with your data costly.
But with Reserve Data EE will automatically throttle mobile broadband speeds for these customers instead, until the new month begins and their allowance starts over or they buy bolt-ons.
EE's announcement doesn't state exactly how slow these broadband speeds will be but insist they will be "fast enough to access apps like WhatsApp, Google Maps and Apple Music." The terms and conditions of its "Smart" pay monthly plans reveal the "capped speed" is just 2Mbps.
That's the same speed Vodafone imposes on all data use on its "Unlimited Lite" plans, which cost £22 a month. EE appears to be including the feature for no additional charge on many of its Smart and basic pay monthly tariffs.
For years, Three was the only UK network offering unlimited data. That changed last summer, as EE launched unlimited plans alongside its 5G network and Vodafone and O2 followed suit.
EE is also giving NHS workers free unlimited mobile data until October, to honour their work on the frontlines of the coronavirus pandemic.
Along with Reverse Data, EE announced that all its pay monthly handset and Smart Sim plans will come with 5G support as standard.
Sharon Meadows, EE's Director of Propositions, said: "We want to provide as many people as possible with access to the faster speeds, greater capacity and improved latency that 5G brings – so we've made all our new pay monthly handset plans, as well as our new Smart Sim plans, come with 5G as standard.
"When combined with inclusive Reserve Data, flexible Swappable Benefits, unlimited data, Service Packs and the option to upgrade anytime, EE's Smart Plans really do enable customers to get the very most from their smartphone on the UK's no. 1 mobile network."
EE's 5G network, which launched a year ago, is now available in the busy parts of 71 towns and cities across the UK, following an expansion in March.