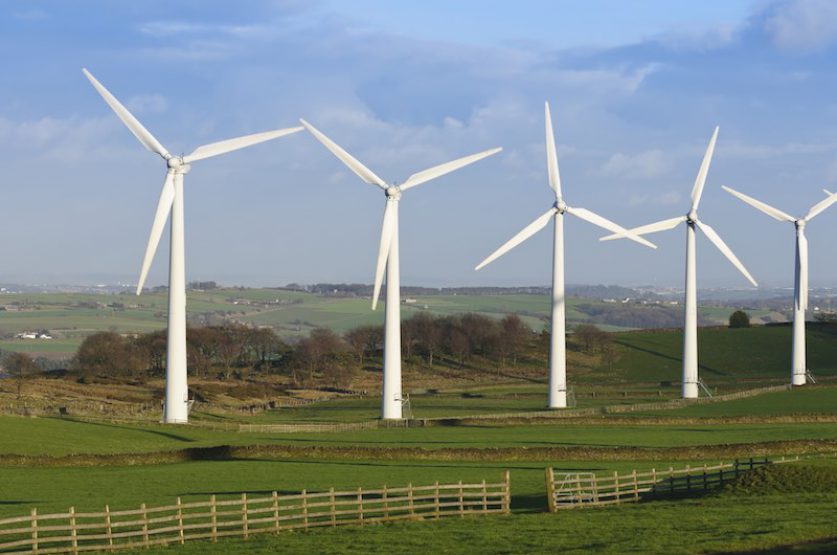 Wind farms across England and Scotland were handed £9.3 million to switch off their turbines on Friday, to balance supply and demand and stabilise the grid.
National Grid made constraint payments to more than 80 wind farms, compelling them to switch off so supply didn't outpace demand on the windy, sunny weekend. That includes £6.9 million handed to 66 Scottish wind projects and £1.9 million paid to 14 offshore wind plants in England.
The total constraint payments for the day was more than double the previous record—£4.8 million paid to windfarm operators on 8 October 2018, when it was too windy. Last year, 86 windfarms were paid £136 million in constraint payments.
National Grid has been scrambling to balance supply and demand as energy consumption has slumped by a fifth during the coronavirus lockdown. Low electricity demand, paired with high generation, increases the risk of local grids overloading and increases their vulnerability to sudden changes in frequency, which can lead to temporary blackouts.
National Grid said it has measures in place to deal with a glut of supply, including suspending imports from subsea cables and paying flexible wind farms to switch off. Although cheaper than many other sources of energy, renewable installations are the first to be powered down to balance the grid because they can be disconnected within seconds, while power stations and especially nuclear plants take hours to shut down safely.
Luke Clark, director of strategic communications at RenewableUK, trade body for the industry, defended the payments.
"Constraint payments are the cheapest way for National Grid to run the electricity network within its current limits. All types of generation, including fossil fuels, receive them, but unlike older technologies, wind farms can turn off or on within a matter of seconds, and so wind is often called on by National Grid to vary its output. So it's actually the best way to keep bills as low as possible."
He said investing in new grid infrastructure would ensure renewable generators can keep delivering cheap energy.
However, other organisations have condemned the payments. Dr John Constable, director of Renewable Energy Foundation, which opposes renewable power, said: "Overdeployment of renewables in the UK, particularly uncontrollable wind and solar, has resulted in a very fragile electricity system, which is inflexible and unable to deal with accidents and unexpected circumstances at a reasonable cost to consumers."
But despite some wind installations being switched off, the weekend was a banner one for renewable power. Renewables were supplying 65% of the UK's electricity early Sunday afternoon when the grid's carbon intensity fell to its lowest level ever, 18g CO2/kWh, according to data from energy firm Drax.