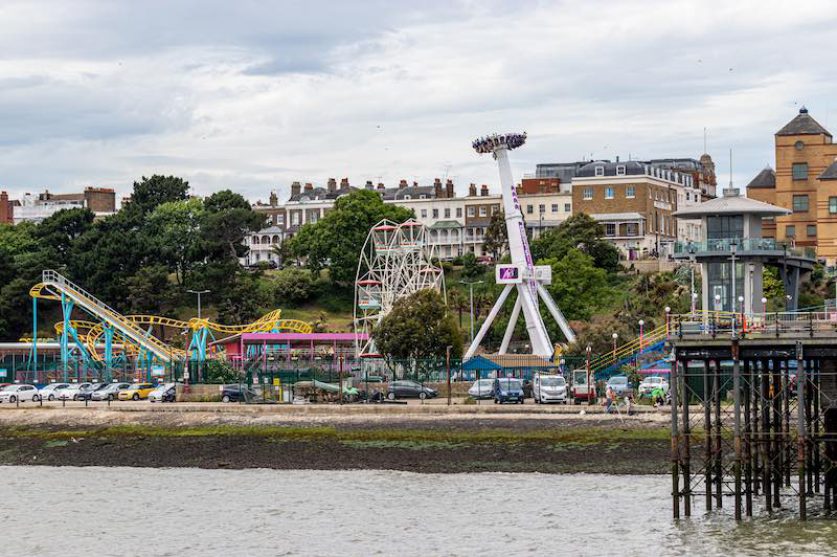 Alternative network provider CityFibre and partner Vodafone have switched on 1Gbps-capable broadband in the Essex town of Southend-on-Sea.
The build, which began in July in the Eastwood Park and Progress Road industrial areas, will eventually connect 100,000 homes and businesses to the hyperfast full-fibre internet by 2022. But customers in the Eastwood area will be able to sign up by the end of this month.
Construction will be enabled by CityFibre's existing 90 kilometre dark fibre network in the town, previously used to serve just public sector buildings and businesses.
Aideen Sadler, CityFibre's City Manager Southend, said: "We are extremely proud and excited at seeing CityFibre's full fibre infrastructure come to life in people's homes. This is only the beginning of Southend's full fibre journey and we look forward to working with all of Southend's communities to ensure more of the city enjoys the transformational benefits full fibre connectivity has to offer."
Broadband packages in Southend will initially be offered via Vodafone. The mobile giant's Gigafast Broadband packages start at £28 per month, for speeds average 200Mbps and going up to 900Mbps.
Max Taylor, Vodafone UK's Consumer Director, said: "Vodafone Gigafast Broadband will provide residents and local small businesses in Southend-on-Sea a major boost in online speeds and reliability. We are working closely with the local community, Southend United and our full fibre infrastructure partner, CityFibre, to create a real buzz around the town and to ensure Southend-on-Sea is on the map for being one of the best connected places in the UK."
A new deal inked this week, transferring ownership of the TalkTalk's FibreNation project to CityFibre for £200 million, means that eventually TalkTalk will also operate on the network.
Meanwhile, local competition will come from Virgin Media, which covers two-thirds of premises in Southend and offers cable packages with speeds of 500Mbps, soon to be upgraded to 1Gbps.
CityFibre is investing a £500 million to deploy full-fibre connection to one million premises across the UK by end of 2021, with a future target of eight million premises by the end of 2025 and a total projected spend of up to £4 billion. The first cities reached in the rollout include Aberdeen, Bournemouth, Cambridge, Coventry, Huddersfield, Milton Keynes, Peterborough, Stirling and now Southend-on-Sea.