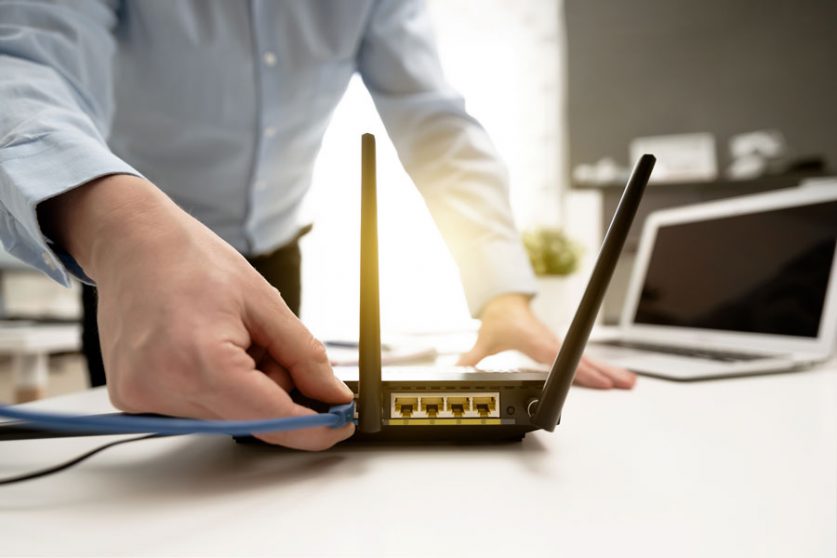 Virgin Media has revealed more details about its new 1Gbps broadband package, which will be available to one million UK premises by the end of the year, starting in Southampton.
Standalone gigabit broadband packages from Virgin will cost £62 a month, or £67 when bundled with landline phone calling. The packages come with average download speeds of 1104Mbps and average upload speeds of 52Mbps. These download speeds will be 20 times faster than the average UK download speeds.
With these speeds, you'll be able to download a 5GB high definition film in around 42 seconds, compared to 13 minutes on the average UK connection.
You'll be able to bundle these speeds with television offerings in Virgin's "Ultimate Oomph" package, which currently offers speeds of 516 Mbps. It'll cost you £119 a month.
Unlike other Virgin internet connections, you won't be able to take out gigabyte packages on a rolling, 30-day contract. You'll need to commit for at least 18 to 24 months. For installation, you'll also need a visit from a Virgin engineer, which will cost another £35 upfront. The engineer will check for Wi-Fi blindspots, however, to ensure you're getting sufficient speed in every corner of your home and may issue you with a signal booster for free.
The rollout is starting with 100,000 customers in Southampton and will be available to one million premises connected to either Virgin's existing hybrid fiber-coaxial (HFC) or new fibre-to-the-premises (FTTP) lines. Reading, Manchester, Basingstoke and Bracknell are expected to be among the first areas connected.
Virgin will then extend gigabit-capable connections to all of the 15 million premises connected to its network, or around half the country, by 2021.
Jeff Dodds, Virgin Media chief operating officer, said: "By launching our hyperfast Gig1 services in Southampton today, we're marking the start of next-generation gigabit connectivity across our entire network at a speed and scale unmatched by anyone else.
"This service is more than 20 times faster than the UK's average broadband speed, meaning that households can do everything they want to do online, at the same time, without delay and are well set for whatever comes next.
"The Government has called for nationwide gigabit connectivity and we're helping them leap forward to reach this ambition."
Nicky Morgan, Secretary of State for Digital, Culture, Media and Sport, welcomed the rollout.
"I am pleased Virgin shares our ambition to boost the UK's connectivity by investing in the fastest and most reliable broadband speeds. This will mean people can really take advantage of the digital revolution," she said.
"It is fantastic Southampton will benefit from Virgin's investment and progress is being made to get gigabit-capable connectivity right across the UK.
"We are also investing heavily to make sure the whole country can capitalise on next generation broadband and are committed to creating the right opportunities for industry to push ahead with nationwide rollout."
During the Tory leadership contest, now-Prime Minister Boris Johnson challenged the industry to deliver universal full-fibre connections by 2025, ahead of the government's current deadline of 2033.
Industry leaders and watchers have cautioned that deadline may be unachievable. With this new rollout, Virgin will connect around half of all households by 2021. BT is also slated to connect 15 million premises to its Openreach full fibre network by 2025, and alternative network providers are forecast to connect 15.96 million premises by the same date. However, many of these will be the same premises and reaching remote or rural locations to achieve 100% full-fibre coverage will take significant time and expense. Openreach has estimated that connected the last 10% of UK premises to its FTTP network will cost £4,000 per location and require public investment.
Earlier this week Chancellor Sajid Javid announced a £5 billion boost to extend "gigabit capable" broadband to the hardest-to-reach 20% of locations. But the commitment is to gigabit connections, which may not be delivered over full-fibre networks and may use 5G instead.