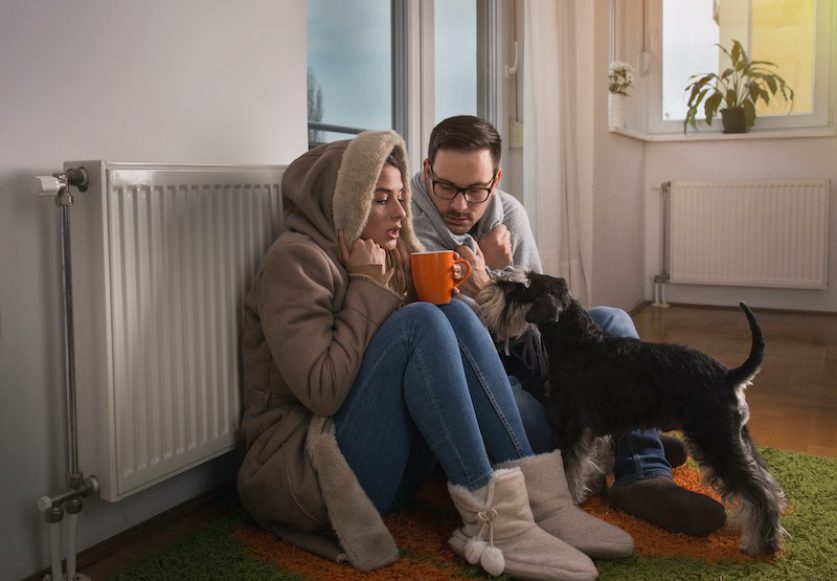 13% of households in England were struggling to afford to heat their homes even before the pandemic overturned many people's finances.
The latest figures from the Department of Business, Energy and Industrial Strategy (BEIS) revealed that three million households in England met the definition of fuel poverty in 2019. 
In England, a household is classified as fuel poor if the amount of money it would need to spend to keep its home at a reasonable temperature is above the national median level and if they spent that amount, their residual income would place them below the poverty line.
This means a house's fuel poverty status depends on an interaction between energy efficiency, incomes and energy prices. Overall, 25.7% of households were classed as low-income, while 57.4% of all homes had low energy efficiency.
Fuel poverty fell between 2018 and 2019 as the energy efficiency of many low-income homes increases. In 2019, 47.8% of low-income household achieved an energy efficiency rating of band C or higher, up from 41.4% in 2018 and just 14.6% in 2010.
However, more than half (52.2%) of households with low incomes were classified as fuel poor, indicating a direct link between poverty and fuel poverty.
The government also tracks the fuel poverty gap, the amount a household's energy bill would have to fall for it to no longer by fuel poor. The average fuel poverty gap in 2019 was £216—down £9 and 4% from 2018.
Experts are warning that the government isn't doing enough to tackle fuel poverty, especially after the coronavirus crisis has pushed many households into financial difficulty, and with the energy price cap set to rise from April.
The price cap, which limits the energy bills of 11 million households on default tariffs, will rise by £96 to £1,138 for a dual-fuel household with typical use in response to surging wholesale gas and electricity prices and high numbers of households in debt to their suppliers. Bill will also increase by £87 for the 4 million households with pre-payment meters. Large energy suppliers have already announced price hikes in line with the increase in price caps.
At the same time, many households are facing higher energy bills due to higher usage, as they heat and light their homes during hours residents would have previously spent at work or school.
The toll of fuel poverty may also be higher, with people unable to seek refuge from cold temperatures at homes in libraries, cafes and friends' homes. Fuel poverty charity National Energy Action (NEA) warned that cold homes, responsible for 8,500 deaths in the winter of 2019-20, would likely contribute to even more deaths this winter and possibly leave people at greater risk of serious cases of COVID-19.
The Fuel Bank Foundation, which provides emergency credit for those struggling to pay their energy bills, has reported a 23% increase in requests for help since the start of the pandemic. The charity also said self-disconnection, when households switch off their supply, is a growing problem.