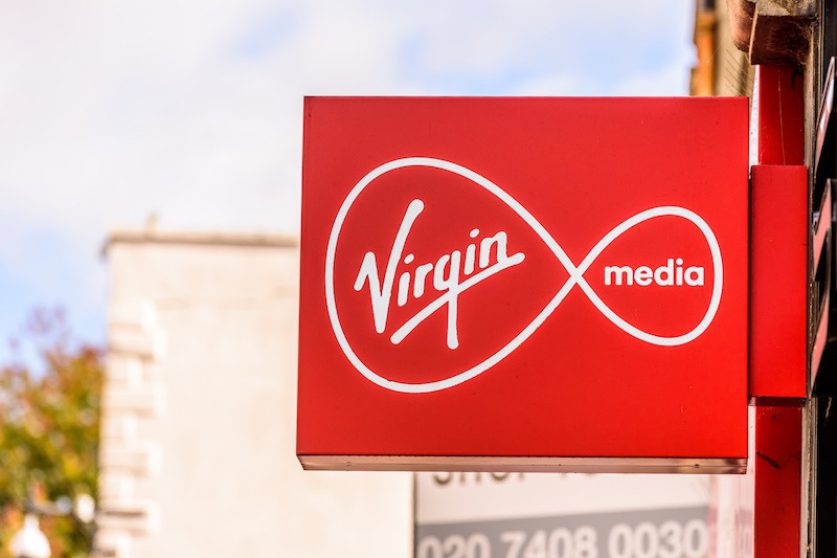 One million subscribers to Virgin Media's slowest internet package will see their broadband speed double overnight, as the cable ISP rolls out a free upgrade.
Customers signed up to VIrgin's legacy 50Mbps broadband packages—now withdrawn from the market—will be automatically boosted to a connection with average download speeds of 108Mbps. That's the speed offered by Virgin's new entry level tariff, M100.
Virgin says the upgrade will lift the average speed on their network to 150Mbps and secure their place at the top of the broadband speed league tables. In fact, "if the provider were a country in its own right it would rank 4th in the world – just behind Hong Kong," Virgin said in a statement.
Annie Brooks, VM's Executive Director of Connectivity, said: "We're starting 2020 with a broadband bang by rewarding our loyal customers with this free speed upgrade so even more people can experience our ultrafast, future-proof connectivity.
"As the UK's fastest widely available broadband provider, we want to banish buffering and let our customers live without limits so they can do everything they want to online, at the same time, without delay. Whether they're streaming UHD movies on demand while downloading the latest game, or simply browsing the web, we've got our customers covered."
The upgrades are expected to be completed by March.
The free speed boost is part of Virgin's scheme to accelerate its entire network.
In the autumn the ISP hiked upload speeds across its network, boosting those on the M100 package from 6Mbps to 10Mbps upstream.
Virgin has also started deploying 1Gbps capable packages to Greater Manchester, Reading and Southampton, with the intention of offering gigabyte speeds to all 15 million subscribers by 2021.
And if that's not fast enough for you, last yer Virgin also trialled technology offering download speeds of 8Gbps in a small village in Cambridgeshire.