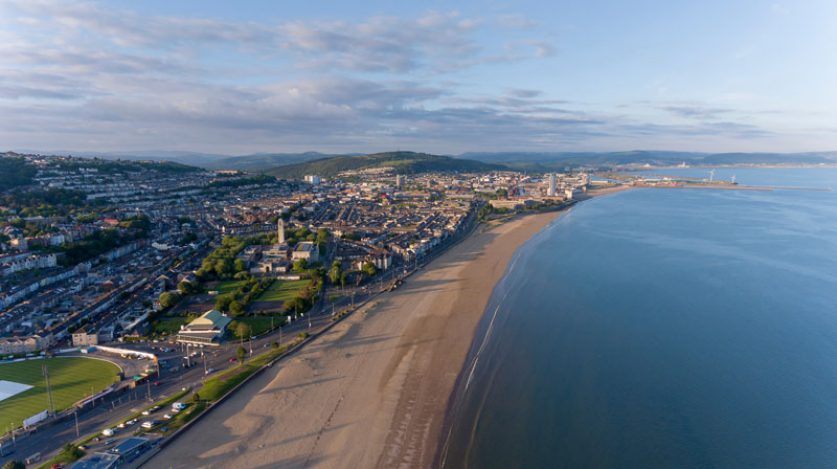 The project planning to harness energy from tides in Swansea Bay is seeking an emergency cash infusion, with the aim of developing a tidal power installation in the future.
Tidal Lagoon Power Ltd is seeking to raise £1.2 million to fund planning works so their development consent order (DCO) does not expire in June 2020.
The company is offering shares, priced at £2.50, with a minimum subscription of £500, and is targeting high net worth individuals and private company investors.
Converting the site's DCO to 'evergreen' status would "retain for the UK the option of tidal power at scale, when the political climate allows," the company stated.
The £1.3 billion project was denied government funding last year, after then Business and Energy Secretary Greg Clark said the scheme didn't represent value for money.
The Welsh Government had extended the project £200 million and urged the UK Government to do the same.
Clark said the capital cost per unit of the electricity generated each year by the tidal lagoon would be three times that of the Hinkley Point C nuclear power station.
"If a full programme of six lagoons were constructed […] the cost would be more than £50 billion and be two and a half times the cost of Hinkley to generate a similar output of electricity. Enough offshore wind to provide the same generation as a programme of lagoons is estimated to cost at least £31.5 billion less to build," he said.
The developer disputed the withdrawal of funds and said that Clark was "clearly misinformed." They claimed the project would only add 30 pence to consumers' energy bills, while the Hinkley Power C nuclear project is adding £12. They also estimated the project would generate enough electricity to power 155,000 homes in Wales and would support 2,000 jobs in construction and manufacturing.
Tidal Lagoon Power Ltd is clearly hoping for a sea change in government policy and are seeking to retain their planning permission in order to develop the site in the future.
Chief Executive Mark Shorrock said: "With the increased awareness of the climate emergency, the rationale to deliver lagoons is stronger than ever and that view is shared by the majority of political parties contesting the 2019 general election.
"However, we must first remove the cliff-edge from Swansea Bay Tidal Lagoon's planning permission. No amount of political will can resurrect this vital pathfinder project if the planning permission is allowed to lapse. That is why we've launched our new fundraise today. By raising a relatively modest sum we can retain for the UK the option of large-scale, multi-generational tidal power."
Jeremy Corbyn has said that a Labour government would fund the project.