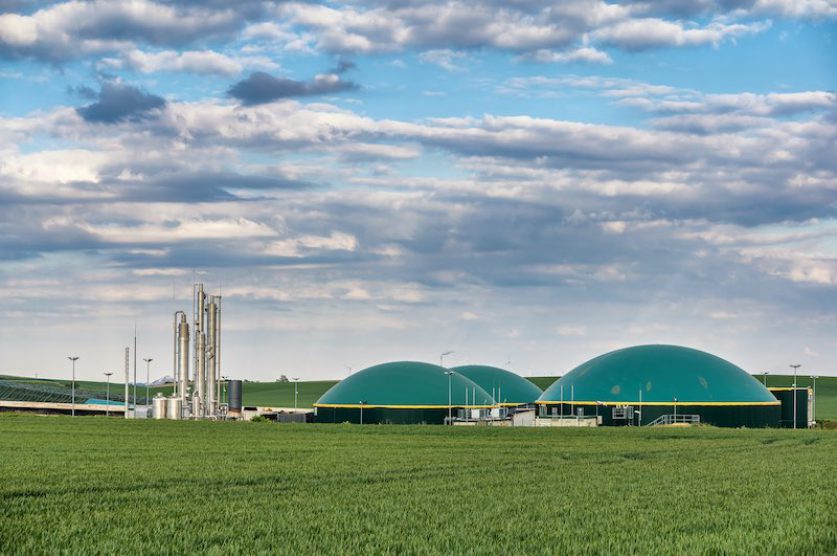 A scheme that will tax energy suppliers to fund the construction of "green gas" biomethane plants will add just £2.50 per year to household energy bills at the outset and peak at an annual cost of under £5, Lord Callanan said this week.
Lord Callanan, the Parliamentary Under Secretary of State at the Department for Business, Energy and Industrial Strategy (BEIS), told the House of Lords this week that the Green Gas Support Scheme (GGSS) will help decarbonise the UK's heavily polluting heating sector, currently responsible for 21% of our greenhouse gas emissions.
Announced in the March 2020 budget, the Green Gas Support Scheme will collect its first levy payments from gas suppliers from April 2022, with payments initially based on the number of gas meter points.
Energy suppliers will pass these costs onto bills: the impact is expected to be felt by consumers from later in 2022.
However the effect on annual gas costs will be "relatively low," Lord Callanan said, starting at around £2.50 per meter point per year.
Because of the initial per meter methodology, the annual costs will be the same for all users, meaning on a per kilowatt-hour (kWh) basis domestic users will face higher costs than those with higher consumption profiles such as businesses.
A previous assessment of the Gas Levy (LS) by BEIS in September 2021 estimated the per meter cost of £1.40 in 2022-23. Costs will rise over the first few years as the first biomethane plants supported under the scheme ramp-up production and new bio-methane plants are deployed
Switching to a volumetric levy, as BEIS intends, will further limit costs for households. However, costs will fluctuate annually due to fluctuating gas consumption between each year. Assuming a transition to a volumetric levy, annual costs for households should peak at £4.70 per year, Callanan said. That means the scheme will cost significantly less than other non-commodity costs placed on home energy bills, including for the Energy Company Obligation and Warm Homes Discount scheme.
Biomethane is a sustainable low-carbon alternative to natural gas, produced by the anaerobic digestion of organic waste like agricultural byproducts and municipal and commercial waste otherwise destined for landfills. It can be injected into the mains gas grid and delivered alongside natural gas, making it a low-cost way of cleaning up heating. In 2020, the UK had 109 plants producing biomethane gas capable of being injected into the gas grid, yielding enough biomethane to heat more than 170,000 homes.
The Green Gas Support Scheme will more than double that production: biomethane plans incentivised by it will produce enough gas to heat 200,000 homes than otherwise would have been heated by natural gas. This will save 3.7 million tonnes of CO2 equivalent emissions over carbon budgets 4 and 5 (2023-2032) and 8.2 million tonnes in total by the time the scheme concludes in 2040-41.
It will also support 1,600 jobs per year while additional plants are being constructed and up to 1,000 once the plants are fully operational. The majority of these will be in rural areas.
"In supporting this investment in new anaerobic digestion capacity, we expect to support more jobs, growth and innovation in the biomethane industry, while delivering important carbon savings, which are a vital part of meeting our overall net zero targets," Lord Callanan said.
The scheme will launch on 30 November, with the first payments collected retrospectively from gas suppliers in April 2022.