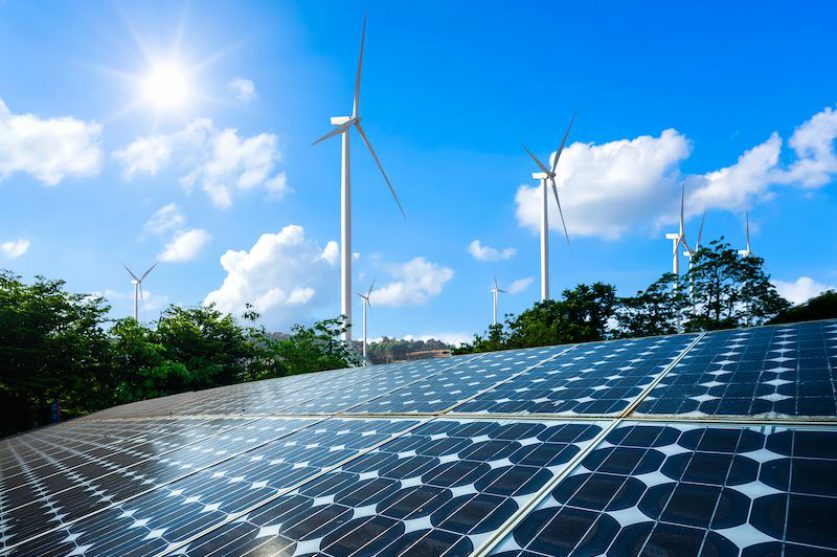 Renewable resources, including wind and solar, produced 44.6% of the UK's electricity between April and June, according to new figures from the Department of Business, Energy and Industrial Strategy (BEIS).
That's slightly down from the 47% generated by renewables during the first quarter of the year when winter storms propelled wind power to new records. 
However, renewable generation was up 9% from the same quarter in 2019, due to increased capacity, dampened energy consumption during the coronavirus lockdown and more sunlight hours.
According to BEIS data, renewable electricity capacity stood at 48.5GW at the end of the second quarter of this year. That's up 5.4% (2.4GW) from a year prior, with 80% of the new capacity coming from offshore wind installations.
Meanwhile, coronavirus restrictions that shuttered offices, factories and schools pushed down primary energy consumption by 24% compared to the previous spring, or 19% when adjusted for weather. 
Lowered consumption gave a boost to cheaper renewables and sidelined more expensive fossil fuel generation. Coal power stations were offline for a record 67 days between April and June. However, the National Grid also had to forcibly disconnect flexible wind farms throughout the spring when supply outpaced demand.
Additionally, sunny weather and air cleared of pollution during lockdown took solar panels in particular to new heights during the quarter. Solar PV panels provided a record 9.69GW of electricity to the grid on the afternoon of Monday, 20 April, at one point providing 30% of the country's power. 
However, solar's most productive month was May, the sunniest month seen since June 1957, with 266 hours of sunshine, according to the MET Office. That stretch of good weather helped make the second quarter of the year the best ever for solar generation.
Renewables also filled a gap left by nuclear power during the spring. Nuclear electricity output was down by 9.2% and at its lowest level since autumn 2010 due to maintenance outages at Dungeness B, Hinkley Point B, Hunterson B and Sizewell B.
Output from the nuclear plants that were online combined with renewables to take low carbon generation to 62.1% of the total, 9.3% higher than the second quarter of 2019.
Surging renewables and lowered consumption also pushed fossil fuel generation to its lowest level ever. Gas- and coal-fired power stations produced just 35.1% of the country's power this spring, 29% lower than the previous spring.