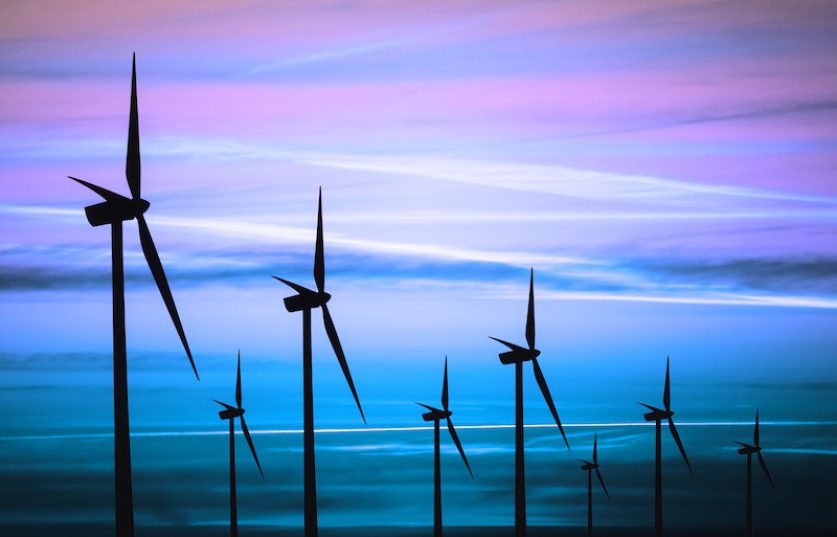 The energy regulator, Ofgem, has established a £450m fund to finance projects that will push the country towards reaching its net zero climate goals.
The watchdog will use the money to fund energy companies that are helping homes and businesses to go green.
Ofgem said that the money will be available for five years, but that if robust plans are presented it could extend the fund.
The fund will be part of the country's overall aim of slashing emissions by 68% within the next decade, and by 78% by 2035. The end goal is to reach net zero emissions by 2050.
The energy regulator said that the ideas presented to them would need to be "bold and ambitious" and scalable UK-wide. The projects could range from battery technology improvements to increasing heat pump installations in homes.
"What we need, more than ever, to reduce greenhouse gas emissions and reach net zero, is innovation," said Ofgem's chief executive, Jonathan Brearley. "The strategic innovation fund means cutting-edge ideas and new technologies become a reality, helping us find greener ways to travel, and to heat and power Britain at low cost."
The government has announced its own workshops to give "practical net zero advice" on reducing carbon emissions to thousands of businesses across the country.
Planet Mark, the net zero certification group that has already begun working with companies to help them go green, will run the workshops. It intends to travel up and down the country in an electric bus to promote the campaign.
The Department for Business, Energy and Industrial Strategy said it would play a part in raising "awareness among the business community about the urgent need for firms to cut their carbon emissions".
However, Greenpeace UK's senior climate adviser, Charlie Kronick, wasn't very hopeful.
"It's not just the half-hearted gimmicky bus tour which will end in November before the hard work of decarbonising the British economy will really start. It is the transparent hucksterism, the blatant hypocrisy and the almost criminally limited ambition that stands out," said Kronick.
Kronick added that parliament was "failing to deliver real climate action – and is actually undermining it by approving new oil exploration in the North Sea, withdrawing the green homes energy efficiency grant, having neither a plan – or even a clue – for clean building heat, and providing completely inadequate support for public transport or active travel".