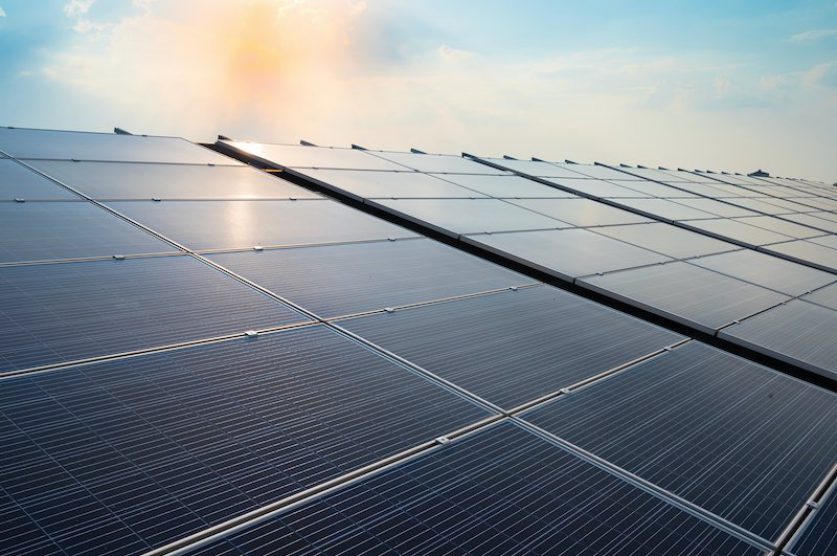 Britons will have the opportunity to invest in a 19MW solar park in Arncott, Oxfordshire, the largest community-owned solar farm in the country.
The Ray Valley Solar project will consist of 45,000 solar panels, generating 18GWh of electricity a year, enough to power 6,000 homes. It will also prevent approximately 4,200 tonnes of CO2 from being emitted into the atmosphere annually.
It's being developed by renewable energy investment firm Low Carbon Ltd, as its first subsidy-free solar project, in partnership with the social enterprise Low Carbon Hub.
Low Carbon Hub has reopened its Community Energy Fund to finance the project and is soliciting investment from the public, with stakes ranging from £100 to £100,000. £250,000 has already been pledged.
The fund has previously raised £7 million from 1,300 people to support 47 community energy projects in Oxfordshire. However, this is Low Carbon Hub's first ground-mounted solar development and will quintuple its annual clean energy generation. Chief executive Barbara Hammond said the organisation is "thrilled" to move into that space.
The farm "will have a significant impact on the amount of green electricity produced in Oxfordshire," she said.
"We are committed to putting community energy at the heart of the new zero carbon energy system and are so excited to open up the Community Energy Fund for new investment to enable people to own part of this exciting project."
The project will also include battery storage capacity and will be part of Project Local Energy Oxfordshire (LEO), billed as "one of the most ambitious smart grid trials conducted in the UK."
Low Carbon said the solar part will provide an "anchor load" of green electricity generation, which is "needed to demonstrate the potential of the coordinated use of local generation, storage and demand in decarbonising the energy system."
Low Carbon has a development pipeline of 4GW of renewable projects. It recently inked a deal with Tesco to develop three solar parks in Essex, Anglesey and Oxfordshire to power the supermarket's operations and help it reach net zero by 2035.