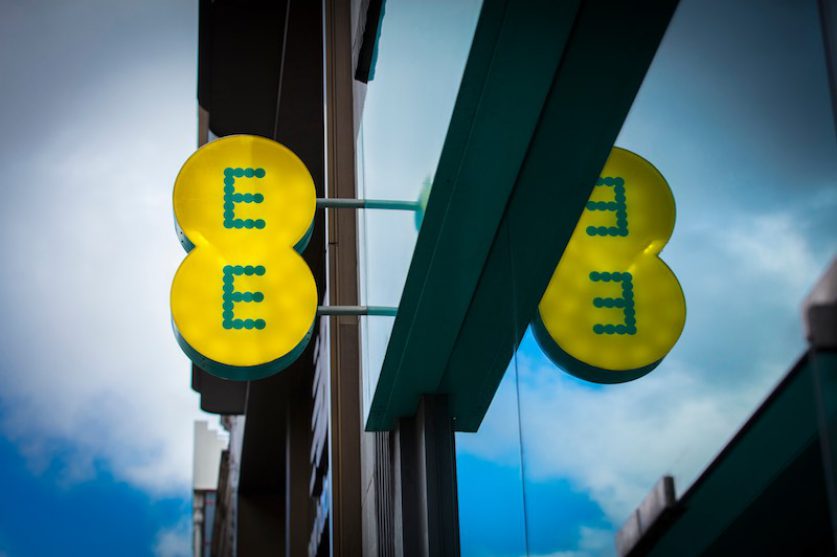 The Advertising Standards Authority (ASA) has banned a series of EE advertisements promising "unrivalled" and "unbeatable" 4G and 5G, following a complaint from competitor Three.
The ASA found that claims in the adverts—including that the EE was "the UK's No.1 network"— were "misleading." 
EE argued that the adverts' claims were based on an independent RootMetrics study, which has consistently ranked EE as the UK's top mobile network for six years, "without challenge from any competitor." 
However, the ASA judged that EE failed to make clear that the claims were drawn from the RootMetrics survey. Some adverts featured the RootMetrics logo but the watchdog said it "did not consider the presence of the logo sufficient, nor was the further information sufficiently prominent to link RootMetrics to the claims and allow consumers an understanding of the basis of those claims."
It also noted that RootMetrics' study doesn't take account of "subjective consumer views of the service the mobile providers provided." In other words, customers aren't just looking for network speed and coverage when searching for a mobile provider and might also value price and customer service.
Three took particular issue with the claim that EE's 5G was the UK's best. Three has long claimed to be in pole position for the next-generation mobile network, after acquiring nearly double the 5G-friendly spectrum its rivals hold but was slow to launch its network. While EE's 5G network has been live since last May, Three's rolled out to 24 cities at the end of March.
The campaign in question included adverts in national and regional press, an outdoor poster. and Instagram post and advertisements, appearing between May 2019 and February 2020.
EE defended the adverts and claims. "Our adverts clearly tell our customers that they're on the UK's number one network. We think that's made explicit by the link to RootMetrics' independent, nationwide testing of network performance, including coverage, speed and reliability. We are also frequently ranked number one for customer sentiment and have the joint best customer service of all mobile networks – we're not just best for performance. We'll be continuing this discussion through the ASA's Independent Review process," a spokesperson for the network said.