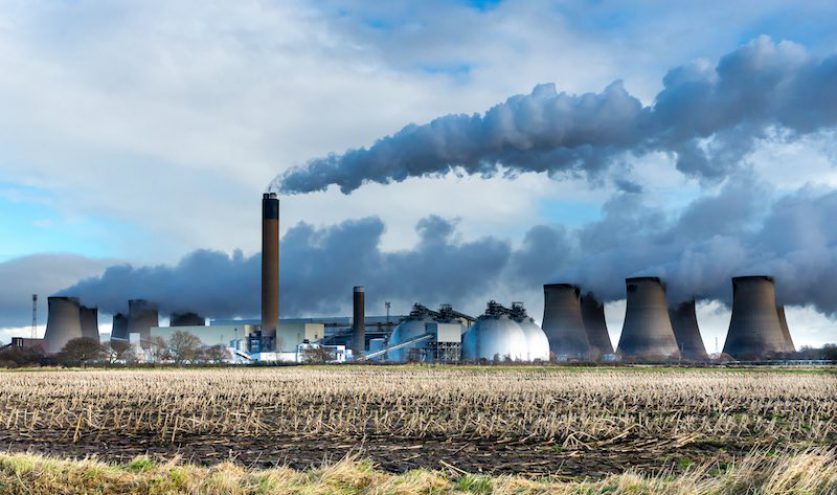 An energy firm that has received hundreds of millions of pounds in government subsidies for burning biomass is facing prosecution over allegedly exposing employees to wood pellet dust hazardous to their health.
The Heath and Safety Executive (HSE) is taking the FTSE 250-listed Drax Group to court over concerns that wood dust at its Selby plant has risked staff's "health, safety and welfare at work."
Leeds magistrates court will also consider whether Drax breached risk assessment obligations before allowing employees to work with potentially "hazardous substances." The first hearing in the case will take place on 30 November 2021.
A spokesperson for Drax said the "health, safety and wellbeing" of its staff is a "priority" for the company but declined to comment further because the case is ongoing.
Drax, once the UK's largest coal-fired power station, has over the last few years converted its generating units to burn wood pellets, a type of biomass. Because biomass is considered by the government to be a carbon-neutral energy source, this has entitled Drax to substantial subsidies.
Climate think tank Ember benchmarks Drax's takings from government subsidies at £790 million in 2019 and £832 million in 2020. If it wins a further contract for the plant, these could total more than £10 billion.
The burning of biomass for electricity is controversial. Drax and other advocates argue that incinerating wood pellets is carbon neutral because although carbon emissions are released, the trees removed CO2 from the atmosphere as they grew. Drax additionally says that retrofitting its biomass generators with carbon-capture technology will make it "carbon negative."
However, scientists and environmental groups dispute the carbon neutrality of biomass, particularly as demand meant that biomass wasn't just being sourced from waste products but rather harvested, including from mature forests. These forests take generations to grow, leaving a carbon debt that won't be paid off for decades.
In 2018, 800 scientists wrote a letter to the European Parliament, arguing that burning wood deliberately harvested for the purpose will increase carbon in the atmosphere, even when wood replaces coal—as it does at Drax—and even when forests are managed in a "sustainable" way.
Phil MacDonald, Ember's chief operating officer, told Sky News: "The UK still treats burning wood in power stations as if it were carbon neutral, despite recent science demonstrating this is unlikely to be true."
His think tank has warned that Drax's biomass and carbon capture technology could cost households £500 each in subsidies over 25 years.
The potential harm to workers' health at Drax is another checkmark against biomass.
"I very much hope that the health of workers has not been ignored as the UK has embraced biomass as a climate-friendly electricity source," MacDonald said.