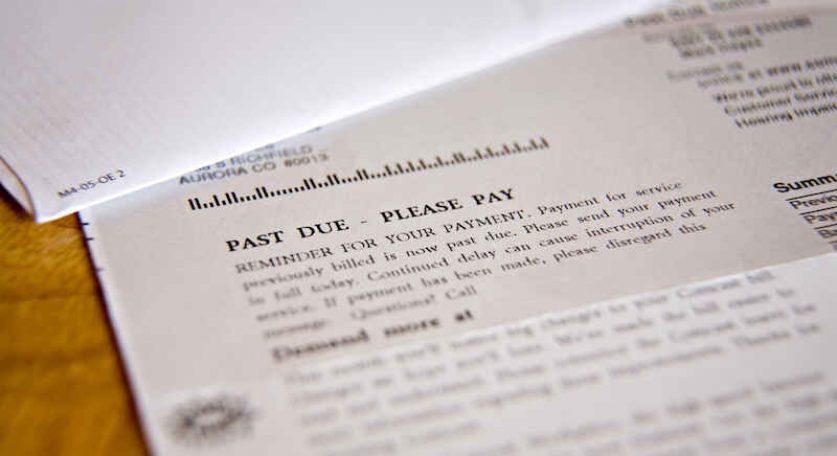 Customers of the 28 energy suppliers that folded over the past year are facing "aggressive" debt collection tactics and struggling to access refunds, Citizens Advice warns.
The consumer champion is calling for an urgent review of insolvency rules and the Supplier of Last Resort (SoLR) process for managing energy company exits. Under current rules, administrators handling these insolvencies aren't bound by the same Ofgem regulations that energy suppliers follow regarding back billing and debt collection.
Energy suppliers must consider customers' ability to pay when pursuing debts and can't bill them for energy used more than 12 months previously. Those rules don't apply to administrators that purchase those debts, meaning "consumers face having their rights stripped away exactly when they need them most," Citizens Advice said.
The charity also warned about this "protection gap" following energy company exits in 2019. With the failure of dozens of suppliers affecting more than four million households last year, the problem has escalated.
Some customers report being contacted by debt collectors and asked to produce large sums at short notice. Others have seen repayment plans agreed with their now collapsed supplier shredded.
Former customers of felled energy suppliers are also struggling to have their credit balances refunded. Although the SoLR process guarantees the credit balances of domestic customers, with the cost of refunds spread across all bills, in practice customers may wait months to have the money returned to them or credited to their accounts with their new suppliers.
To reduce the wait, Ofgem is currently consulting on rules that would limit the amount of customer money energy suppliers can hold and requires they ring-fence these credit balances in a separate account.
Customers are also seeing incorrect bills from administrators and struggling to have them amended, Citizens Advice said.
"We've found that too often people are pushed from pillar to post when their supplier fails—adding to their stress and worry at an already difficult time," said the charity's chief executive Dame Clare Moriarty.
Citizens Advice said "these difficult experiences could have been prevented with market reforms and strict enforcement of the rules." It's calling for "an overhaul" of the rules for suppliers and administrators of failed energy companies "before the winter piles more pressure on suppliers and customers." Ofgem must repair "shattered consumer trust."
The charity also notes that the consequences of toppled energy companies aren't just felt by their customers but impact everyone's energy bills. It estimates the cost of these supplier failures at £4.6 billion, including the debts suppliers left to their customers in the form of credit balances and to green energy schemes; the costs incurred by the energy suppliers that absorbed the abandoned accounts, including buying more energy at short-notice and when wholesale prices were at record highs; and the cost to the taxpayer of quasi-nationalising Bulb. Those costs have added around £164 to the energy bills of every household, Citizens Advice estimates.
In response to the report, Ofgem chief executive Jonathan Brearley said: "The conditions in the market are genuinely 'once in a generation' and I am absolutely clear with suppliers that now, more than ever, we need to make sure customers are supported throughout the course of this year.
"We're already taking robust enforcement action against companies who are failing customers through a series of rigorous market compliance reviews looking at issues from direct debits to customer service and bringing in new protections move the sector to a more financially resilient position and with fit and proper management."
Sources: Citizens Advice: "Back from the Brink? How Consumers are still reeling from the energy market meltdown"