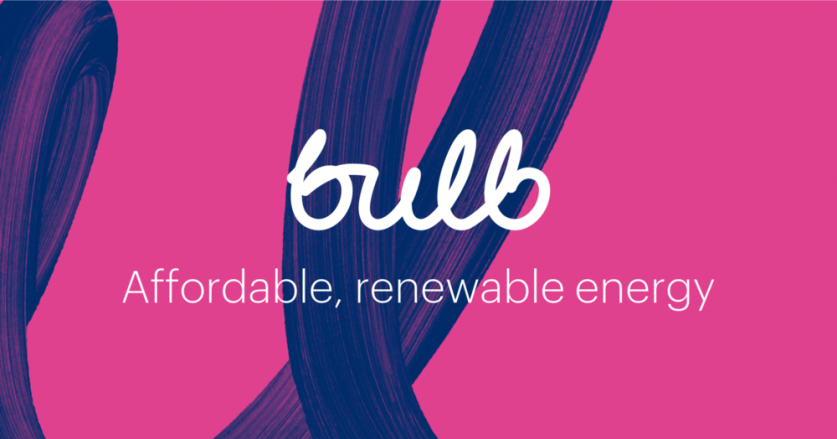 A million households will see their energy bills fall as one of the UK's largest energy suppliers trims its gas charges by 2%, or £20 a year.
Renewable supplier Bulb, which has grown rapidly since its May 2016 launch to become the UK's eighth largest energy firm, announced the reduction in its per-unit price of gas last week. The reduction will bring the firm's dual fuel tariff to £1,000 a year for households with typical use.
That's £250 less than new default tariffs from the UK's largest suppliers. The Big Six have all recently announced price hikes to bring their charges in line with the government's energy price cap, which will rise to £1,254 from 1 April.
Energy market regulator Ofgem adjusted this energy price cap upwards in February to reflect a rise in wholesale energy prices across 2018.
Last year, high demand for gas for heating during the "Beast from the East" storm depleted gas stores across Northern Europe and sent wholesale gas prices in the UK soaring to 10-year highs. A hot, relatively windless summer kept energy demand high, as output from wind power slumped, during a time when storage stocks are usually replenished. This rise in gas prices drove up electricity prices, as nearly half of the UK's electricity is generated at gas power stations.
Energy firms responded by hiking bills 57 times last year, compared to just 15 in 2017, adding an average of £74 to annual dual fuel bills.
Bulb itself raised prices three separate times in 2018 on the back of increased wholesale prices, including a more than £100 increase in September.
But wholesale prices have tumbled in recent months. Gas prices are down 12% since December, Bulb said, as mild weather has allowed firms to maintain gas storage supplies through the winter, with a knock on effect in the wholesale price of electricity. Bulb is the first large energy supplier to pass on those savings to consumers.
"Happily, the cost of supplying gas has continued to come down and we're now able to drop our gas rates. Due to increased network and policy costs for electricity, we aren't able to drop our electricity rates at the same time," said Bulb co-founder Amit Gudka.
"We're on a mission to reduce bills and cut carbon emissions," said Hayden Wood, co-founder and CEO. "Our single tariff reflects the true cost of supplying energy: when energy costs fall, we pass on those savings to our members."
Ofgem recently indicated that the decline in wholesale energy prices, which has been more dramatic since the beginning of February, could lead to a reduction in the energy price cap when it is reevaluated over the summer for an October adjustment.
Bulb supplies electricity that is 100% renewable—50% generated by wind power, 40% by solar and 9% by hydro—and gas with a 10% portion of biomethane. It's one of the UK's fastest growing energy suppliers, with a million households on the books as of 2019. That makes it the UK's eighth largest energy supplier, behind the Big Six and Ovo Energy, with 1.5 million customers. Hayden Wood, co-founder of Bulb, has stated the company's intention to be "one of the largest providers of energy in the UK" within five years.