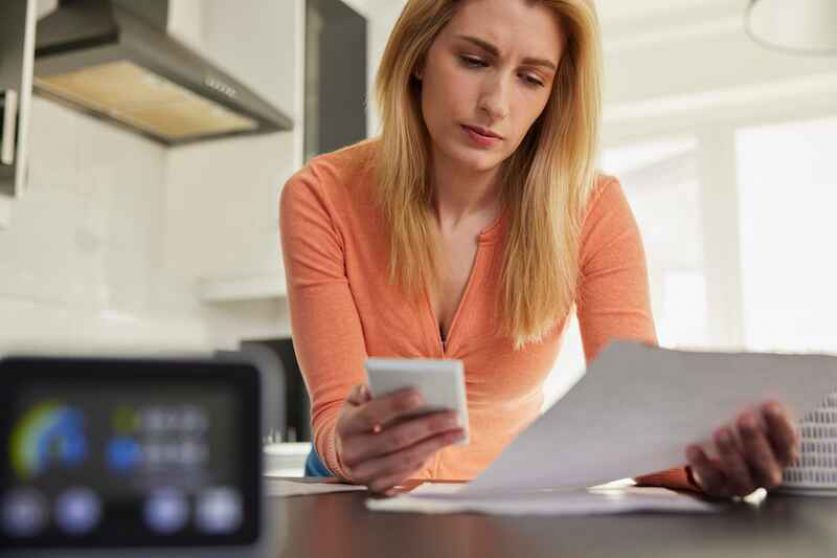 Four in five (81%) Brits support scrapping standing charges on energy bills, a survey from Fuel Poverty Action (FPA) has found, as the campaign group again urges Ofgem to axe the charges and create a free band of energy to meet consumers' basic needs.
Standing charges are flat charges applied to energy bills every day, regardless of how much energy consumers use. Standing charges cover maintenance of energy infrastructure and servicing of customer accounts. They're also used to cover the debts left by failed energy suppliers.
When the energy price cap was raised in April, the average electricity standing charge on default tariffs rose by 80% from 25p per day to 44p, largely to cover the costs of the failure of nearly 30 energy suppliers last year. In some parts of the country, standing charges are even higher.
Fuel Poverty Action says it's a "gross injustice" that the costs of failed suppliers have been loaded onto standing charges, which disproportionately impact poorer households. Even if struggling households use little electricity, they still have to pay the daily standing charge. That means the per-unit rate they pay for electricity is much higher than that paid by richer households that use much more power.
"People who cut their use down to the bone in a bedsit end up paying more per unit of energy than those who are heating a mansion," said Fuel Poverty Action's Ruth London.
Standing charges also mean households with prepayment meters are "often forced to find money to pay this charge before they can even turn the lights on," she added.
FPA's survey found overwhelming support for scrapping standing charges. 81% were in favour while just 8% wanted the charges to stay.
Ofgem is already considering how the standing charge could be reduced, the regulator announced in June. However, the regulator's chief executive Jonathan Brearley said reducing the standing charge would lead to a higher per-unit price for power and penalise people with disabilities who have to consume higher amounts of power.
"The reason [the standing charge] is there is it pays for the network infrastructure that supports us and gets energy to our homes. Things are not simple because you take the cost away from there we put it onto the unit cost," he told BBC Breakfast.
"I talk to families for example with disabled children who have huge energy bills. And if we put that onto the volume charge, so the price per unit, their energy bills go up."
Fuel Poverty Action is also calling for a free band of energy, which would be enough to cover households' basic needs like keeping the lights on, staying warm, and running a fridge. The campaign group has suggested the band could be funded by higher prices for people who use more energy than they need, by windfall taxes on energy companies while prices and profits are high, and by a permanent end of the billions of pounds worth of subsidies paid to fossil fuel companies.
The campaign group has started a petition calling for "Energy for All" that has now been signed by over 400,000 people.
Polling it commissioned also revealed that three-quarters of the public support the right to free energy to meet basic needs, with just 10% opposed.
Fuel Poverty Action's London said: "Energy For All would reverse this perverse system that incentivises waste and clobbers the people who can least afford it. It would finally give energy security where we most need it – at home. And it would press the government to finally fix the UK's notoriously badly insulated housing and turn to cheaper, more sustainable sources of energy, like solar power and wind."
A spokesperson for Ofgem said in response: "Suppliers are free to set the standing charge and unit rate, as long as these do not breach any licence requirements and it is for the supplier to explain and justify any price changes to the affected customers. Our CEO confirmed to parliament recently that the issue of standing charges is something we are currently looking at closely."

Source: Fuel Poverty Action: "75% support the right to free energy to meet basic needs"