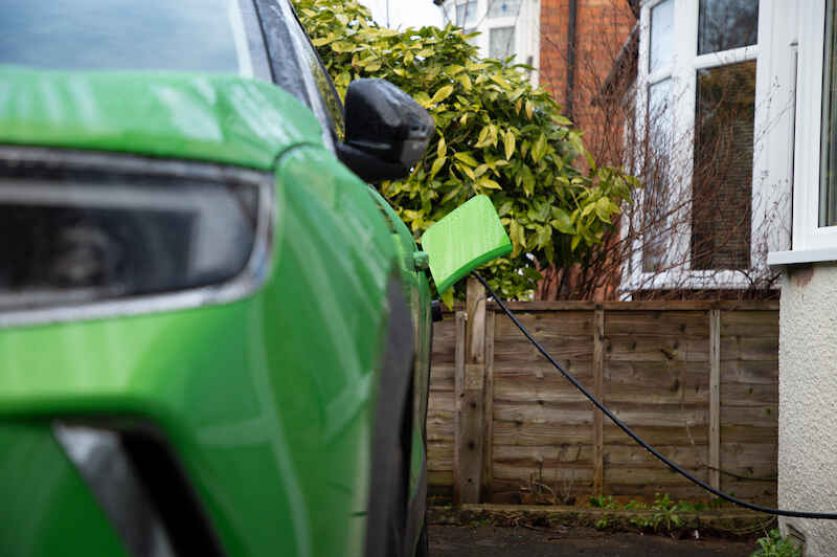 Lack of dedicated home charging points and failure to use tailored home energy tariffs are exposing EV drivers across Europe to higher charging costs than they might otherwise pay, according to new research from Delta-EE.
The consultancy surveyed electric vehicle drivers in eight European markets: UK, Germany, Spain, France, Italy, Netherlands, Norway, and Poland.
It found that more than two in five (42%) don't have dedicated home charging points and are relying instead on ordinary electrical sockets or public charging infrastructure.
Public charging points charge much steeper prices, including higher per-unit rates for electricity and often connection or subscription fees. Meanwhile, regular home sockets don't accommodate the time-of-use tariffs that can give drivers cheaper electricity overnight to charge their vehicles.
Overall, just three in 10 electric vehicle drivers across those markets use specific EV home energy tariffs.
Delta-EE's study backs up research from Cornwall Insight that revealed just a quarter of EV drivers in the UK use tailored time-of-use tariffs. That's despite nearly all large energy suppliers offering these EV-specific tariffs.
Among drivers who don't have dedicated home charging points, 24% are planning to have one installed soon, while 14% didn't see the need for one and thought a regular electric socket was sufficient.
While ordinary home plug sockets can charge EVs, they're not designed to handle such large loads of electricity over long periods of time. That can mean strain and possible damage to your wiring, especially if it's old, and a risk of electrical fires. Dedicated charge points also charge vehicles 30 to 60% faster, depending on whether they're fast or slow, and can allow you to take advantage of time-of-use tariffs.
Another 14% of respondents told Delta-EE that dedicated EV chargers are too expensive. In the UK, home charge points cost between £550 to £1500 including installation. Some of that cost can be offset by the government's EV Charge Point grant, which offers up to £350 to cover up to 75% of the cost of purchasing a home charging point.
Delta-EE's research also confirmed that EVs are easily outstripping fossil fuel vehicles when it comes to running costs, especially when dedicated home charge points and specific EV tariffs are used.
With petrol not now costing an average of 190p per litre, a family can spend £104.50 to fill up their car's tank. With petrol cars getting an average of 40 miles per gallon, that means driving just 484 miles on that tank.
However, an equivalent EV with an average battery size costs just £28 to fully charge. For £104.50 worth of charge they could drive 1,079 miles—more than double the distance a fossil fuel vehicle could drive for the same spend.
"At a time where the cost of fueling an average family car in the UK has soared to over £100, EVs deliver huge running cost savings for EV drivers, despite their higher upfront cost," William van der Byl, EV Charging Service Manager at Delta-EE, said.
But "despite the incredible savings that can be made in running an EV versus an ICE car, many EV owners are still missing out on easy wins to get the cost of charging their cars even lower," he added.
"For those with off street parking, installing a dedicated home charging point means that they can get better access to smart charging and cheaper overnight rates. It's expected the push for managed charging will grow even more over the coming years as more vehicle-to-grid cars come onto the market."
However, some drivers lack off-street parking, especially in cities, and will never be able to install dedicated home chargers.
"The industry needs to ensure that those who cannot install a home charger are disadvantaged as little as possible. This means providing access to convenient and low-cost charging at places of work as well as cheap, overnight on-street charging," van der Byl said.
Delta-EE suggests reducing the VAT rate on electricity from public charge points from 20% to 5%, putting it in line with the tax on home electricity. The industry should also ensure interoperability between public charge point networks so drivers can access all public charging stations in the UK with just one subscription or app as is commonplace in Europe.

Source: Delta-EE: "Two-fifths of EV owners are missing out on getting the best charging rates for their vehicles"