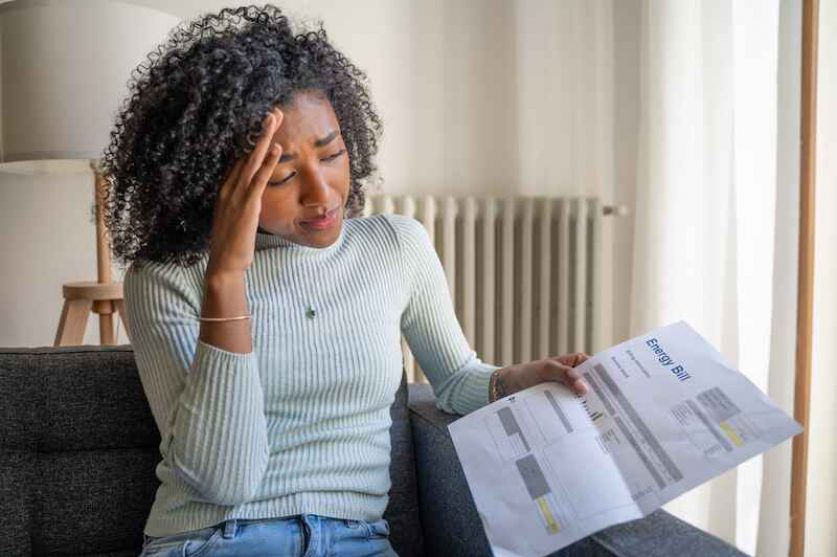 A new report from Which? has highlighted the growing number of people falling behind on bills.
According to the consumer group, over two million households couldn't pay at least one of their bills each month this year. The study, which featured 2000 Which? customers, also found an increasingly bleak outlook amongst the public on the country's economic prospects.
Just 8% of respondents believed that things would improve over the next 12 months. This is dwarfed by the 78% who thought that the worse was still to come. These dwindling levels of confidence are the lowest recorded by Which? since the start of the pandemic.
As might be expected, a large proportion of those surveyed also said they were having to cut back to make ends meet. While some sacrifices were found across all pay brackets, low-income households with combined salaries of £21,000 were forced to make the most significant changes, with 60% making financial adjustments like dipping into savings or forgoing certain essentials.
 "Our research shows that a relentless cost of living crisis is continuing to put huge pressure on household finances – with consumer confidence in the economy plummeting to its lowest point since the pandemic," said Rocio Concha.
"These pressures are especially apparent among the most financially vulnerable – with around two-thirds of those on incomes of £21,000 or lower saying they've had to make at least one financial adjustment to cover essentials in the last month.
"The government and businesses must ensure that targeted support reaches the ever-growing number of consumers struggling to make ends meet."
Inflation is currently at 9%, which is the highest it's been since 1981. This has been driven primarily by energy bills, with April's price cap adjustment seeing households paying around £2,000 per year for their gas and electricity. There are currently concerns that this figure could rise to as high as £3000 when the price cap is next reviewed in October
Household bills are not the only culprit, however. Supply chain disruptions, covid knock-ons and Russia's invasion of Ukraine are making a range of goods more expensive, including groceries and petrol. 
To mitigate these added costs of living expenses, the government has brought a range of emergency support measures. These include a £400 payment toward energy bills. An additional £650 has been made available to those living on state benefits. Pensioners and those with disabilities will also receive an extra £300 and £150 respectively.