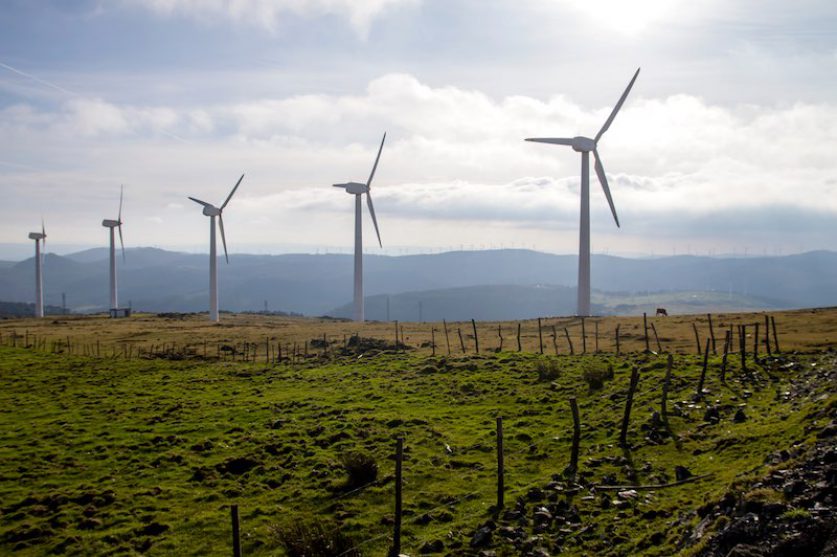 Wind power generated 15% of Europe's electricity last year, as 15.4GW of new capacity came online.
However, the pace of installations must more than double to reach the EU's ambition of generating half of the continent's power from wind by 2050, trade association WindEurope argued.
The UK leads Europe in installing new winds farms, adding 2.4GW in 2019, primarily in offshore wind installations, according to WindEurope's annual release of statistics. The UK's policies favour offshore developments–and constitute an effective ban on the cheaper onshore wind, renewables bodies have argued.
Across the continent, however, onshore wind predominates. Spain came in second, with 2.3GW of new capacity, largely from a resurgent onshore wind sector.
Germany, long a wind powerhouse, added 2.2GW but investment in the industry has cratered. Europe's largest economy poured a record low of €300 million into new wind capacity last year, covering just 180MW of onshore wind.
Sweden and France added 1.6GW and 1.3GW of onshore wind, respectively.
Across Europe, new investment in wind projects has fallen to €19 billion, down 24% from 2018. However, WindEurope noted that falling costs mean less investment can yield more capacity.
2019's installations were up 27% from 2018, but down 10% from 2017's banner year. But they must increase in the future for the EU to meet its decarbonisation targets.
WindEurope CEO Giles Dickson: "Climate neutrality and the Green Deal require Europe to install over twice as much new wind energy each year as it managed in 2019. And the growth needs to come from both offshore and onshore wind."
Last year, 75% of new capacity came from onshore wind.
Dickson added that growth in wind power would require a wider transformation of the continent's energy infrastructure and policy framework.
"That requires a new approach to planning and permitting and continued investment in power grids. The National Energy and Climate Plans for 2030 are crucial here. The EU needs to ensure they're ambitious and rigorous."