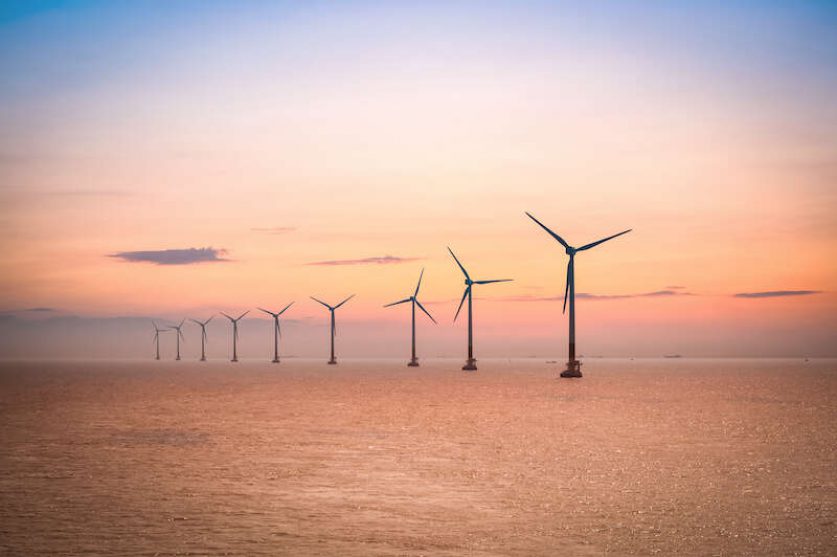 Just six offshore wind farms went into operation across the world in the first half of 2021, as the industry continues to suffer the effects of the pandemic.
1.627GW of new capacity was added between January and June of this year, with new offshore installations in China, Denmark, the Netherlands and Taiwan, according to data from the nonprofit World Forum Offshore Wind (WFO).
If the trend continues into the autumn, 2021 will see the lowest number of offshore installations since 2016. The WFO has attributed the slowdown to the "adverse effects of COVID-19." The pandemic has disrupted supply chains and sidelined workforces as it rages through the world.
No new offshore wind farms have come online in the UK so far this year, but the country retains its place atop the world's leader board, hosting nearly a third of the global capacity (10.4GW of 34.1GW).
However, major offshore projects are currently under construction in the UK's waters, slated to be switched on in the new few years. These include Hornsea Two, located 89 kilometres off the Yorkshire coast in the North Sea. With a capacity of 1.4GW, capable of producing electricity for 1.3 million homes, Hornsea Two will overtake its sister project Hornsea One as the world's largest offshore wind park when it's switched on next year.
The following year will see the first ,1.2GW phase of the massive Dogger Bank Wind Farm come online. Other phases of the Dogger Bank project and a tide of other projects take the UK's offshore wind pipeline to 50GW by some measurements.
However, the country is expected to fall short of the 40GW it is targeting for 2030, the date by which Prime Minister Boris Johnson wants every home in the country powered by offshore wind. Energy consultancy Cornwall Insights expects offshore wind capacity will reach only 29.7GW by 2030.
With this year's installations, China has claimed second place from Germany, with 7.9GW of offshore wind in operation. China also has 5.3GW of additional capacity under construction, dwarfing the 3.7GW currently being built in British waters.
However, China's investment in offshore wind pales in comparison to the money it has poured into coal power stations. China brought 38.4GW of new coal-fired capacity into operation in 2020 alone.