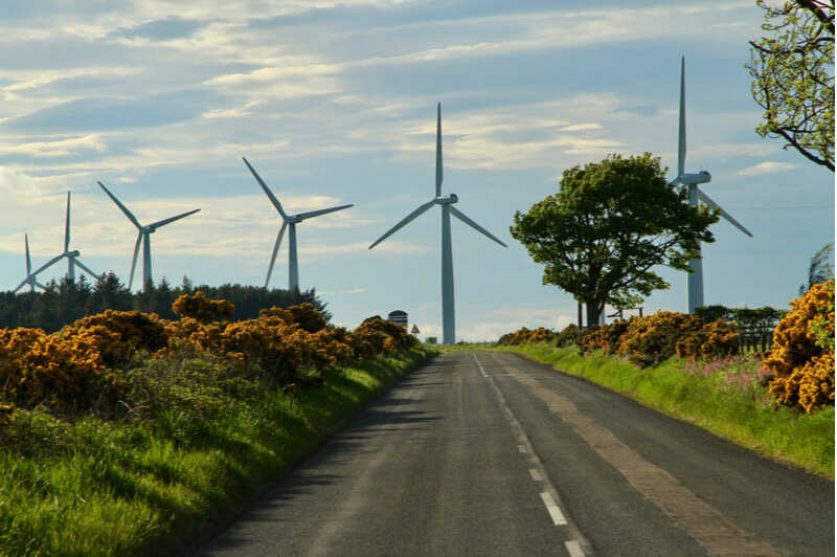 Scotland fell just short of its target of matching 100% of its electricity consumption with renewable energy in 2020, covering 97.4%.
Scotland set the goal in 2011 when renewables met just 37% of its electricity demand. Since then, Scotland has more than tripled its renewable electricity production, with these targets, and Scotland's 2045 net-zero goal, being "a tremendous motivator" for the industry, according to Claire Mack, chief executive of Scottish Renewables.
Wind power was the most productive renewable resource in Scotland, producing 23.2 terawatt-hours, 70% of all renewable generation. Last year, Scotland set a target of powering eight million homes with offshore wind within a decade–raising its targetted capacity by a third to 11GW.
Meanwhile, Scotland's last coal-fired power station, Longannet, closed in 2016. It has just one remaining gas-fired power station, at Peterhead in Aberdeenshire.
While Scotland missed its 2020 goal by less than 2%, electricity generation was up 8% on 2019, showing continued progress in decarbonising the power grid. However, Mack highlighted other sectors of the economy where progress has been less dramatic, including domestic and commercial transport, accounting for nearly a quarter of all energy used.
Heat is another huge challenge, responsible for half of Scotland's energy consumption and more than half of its emissions. Currently, just 6.5% of Scotland's non-electrical heat demand is met by renewable resources. Mack said deploying the technology to replace natural gas boilers—such as electric heat pumps and green hydrogen—is an "enormous task."
Scottish ministers have set a target of meeting 60% of all energy demand—not just electricity but also the more challenging transport and heat—with renewable generation by 2030.
While Scotland fell just short of its 2020 goals, the renewables sector is a huge success, Mack said. Scottish renewable energy projects displace tens of millions of tonnes of carbon yearly, employ the equivalent of 17,700 people and bring "enormous socio-economic benefits to communities across the country."