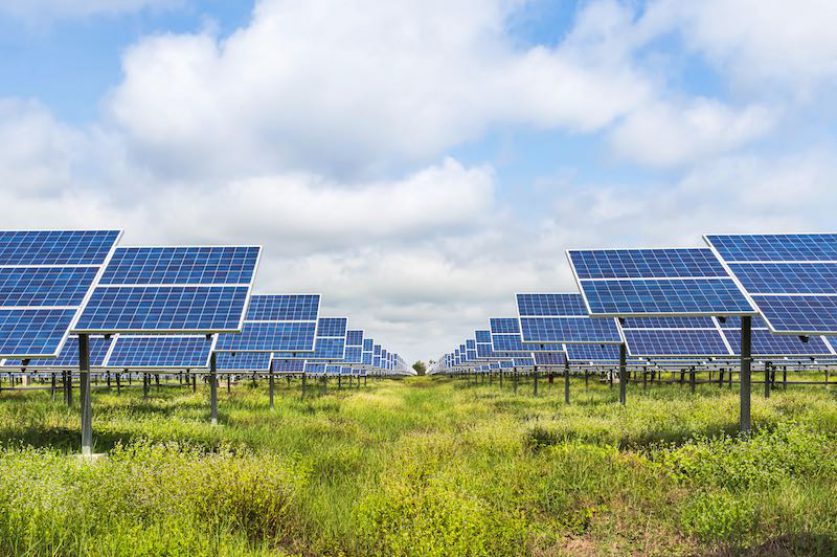 There were more renewable energy projects under development in 2019 than at any time in the last four years, as developers scrambled to meet rising demand for low-carbon energy.

Developers submitted 269 planning applications for clean power projects across 2019, according to an analysis of government data by infrastructure consults PX Group. That's up from 204 in 2018, 185 in 2017 and 154 in 2016— a 75% increase in just three years.
PX Group attributed the increase to the falling costs of clean energy technology and greater support from investors, who see renewable projects as lucrative assets.
The group's chief executive Geoff Holmes said the glut of projects in the pipeline was "extremely encouraging."
"It goes without saying that as more of these projects get off the ground, the faster the UK can get to a point where clean, green sources provide an even greater share of the UK's energy," he added.
Projects currently awaiting approval include solar farms, on and offshore wind installations and anaerobic digestion facilities. However, it will be years before many of these schemes are operational.
"There is a lag time between submitting plans to councils and projects becoming fully operational, so more projects being in the pipeline is not a quick fix," Holmes said.
However, applications are expected to rise still further in the coming years, after the government lifted a block on onshore wind installations vying for government subsidies.
Following the ban, introduced in 2016, the number of onshore wind farms brought online cratered to just 23 in 2019, down from an average of 208 across the previous decade. Trade body RenewableUK had warned that the effective moratorium on onshore wind development was jeopardising the UK's legally-binding climate goals. The government reversed the policy earlier this month.
However, new onshore wind developments wishing to compete in Contracts for Difference auctions will face tough planning processes. Developments will need to comply with new community consent proposals and, in England, will need the consent of the local community through existing planning processes. The strict regulations mean most new wind farms will likely be built in Scotland.
PX Group, which analysed the figures, manages some of the UK's largest bioenergy facilities, including the Tees Renewable Energy Plant and the Port Talbot Biomass Plant.