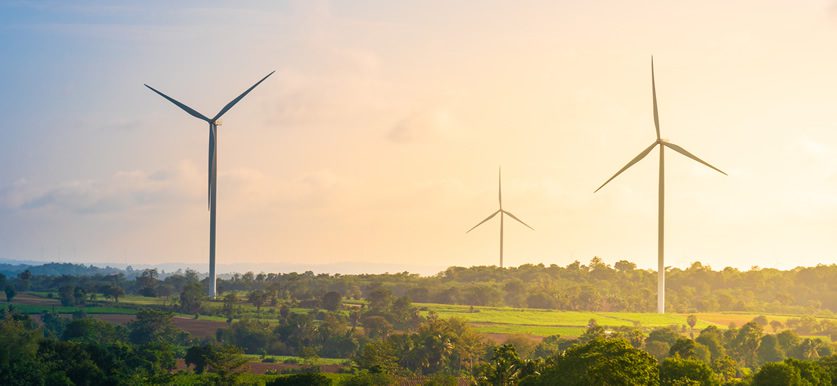 Ovo Energy has pledged to halve its domestic customers' carbon emissions and to achieve net-zero emissions across its operations by 2030 – 20 years ahead of the government's net-zero deadline.
Ovo is set to become the UK's second largest energy supplier, after a deal to purchase SSE's struggling retail arm for £500 million last week.
In the wake of the deal and to mark its tenth year of operation, Ovo has set out an ambitious vision for the next decade, one which prioritises sustainability.
Under the "Plan Zero" strategy, Ovo will sign up to science-based emissions targets in line with a maximum 1.5°C of global warming and aligned with the UN's Sustainable Development Goals (SDGs). These targets will require the supplier halves its Scope 1 and 2 absolute emissions and offset any remaining emissions to hit net-zero emissions by 2030.
Among changes it will make to achieve these ambitious goals is a transformation of its fleet. Ovo has pledged to ensure 70% of its fleet are electric vehicles by 2020, increasing to 100% by 2025.
Ovo has also moved into a new London office which meets rigorous sustainability standards, earning BREEAM Excellent and SKA Gold certifications.
In addition to decarbonising its electric operations, Ovo has pledged to help its customers to halve their carbon footprint within the next decade. The number of customers on Ovo's books is set to rise to five million with the acquisition of SSE.
This will be achieved by "mobilising [customers] as part of a zero carbon community" and optimising five million homes with "flexible, low carbon technology through the use of smart meters and by intelligently controlling smart electric car chargers and heating systems."
Ovo is launching a new membership model which will make its customers part of a "zero carbon community". It will also give customers access to a range of tools and services to help them reduce their emissions.
This will include the Ovo Carbon Tracker, which will estimate their carbon footprint and direct them to changes they could make to reduce it.
A new service called Ovo Beyond will allow members to switch to 100% renewable electricity and 100% carbon neutral gas. Ovo's standard tariffs currently deliver electricity guaranteed to be a third renewable, and the supplier doesn't use coal or nuclear in its fuel mix.
CEO and founder Stephen Fitzpatrick said: "It's clear we all have to work towards a world beyond carbon. It's clear that government and business need to lead the way and take bold action or risk losing the trust of the people they serve. Plan Zero sets out how OVO will play its part.
"Starting now, we're going to be measuring ourselves now by how much energy we sell but by how much we move the dial on carbon. We're mobilising all our customers to form a zero carbon community and providing them with tools and services they need to help them eliminate the carbon emissions from their homes."