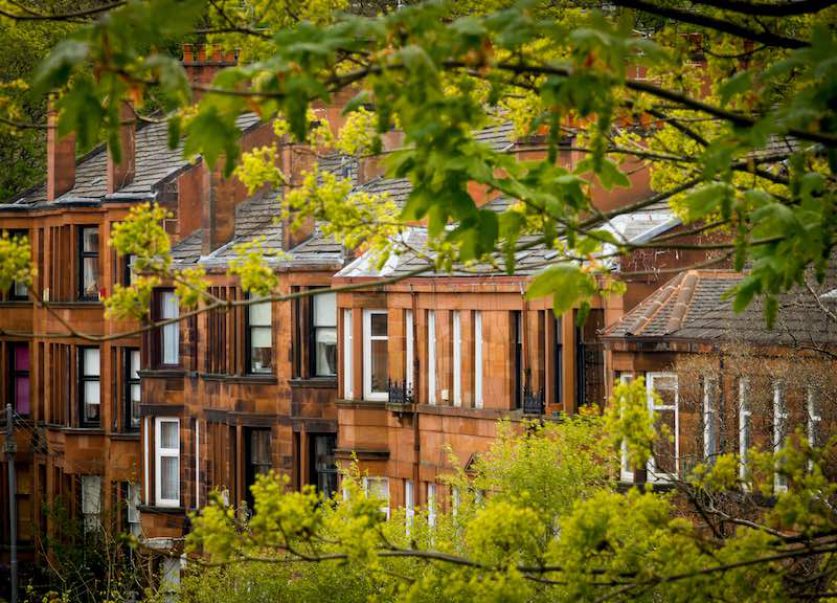 A scheme that installs energy efficiency measures in homes in Glasgow has cut residents' energy bills and slashed nearly 590,000 tonnes of carbon dioxide, ahead of the global summit on Climate Change to be held in the city in November.
Since 2013, Glasgow City Council has received £37.5 million from the Scottish Government's Energy Efficient Programme, the highest of any local authority. This, supplemented by Energy Company Obligation (ECO) funding from energy suppliers and contributions from owner-occupiers and private landlords, has helped the Affordable Warmth Programme install energy efficiency measures worth a total of £101 million in homes across the city.
11,000 energy efficiency improvements, mostly external wall insulation, have been installed in social and private housing in 75 areas of Glasgow. These measures saved the amount of carbon that would be emitted by filling four million baths with hot water or driving around the world 83 times or the amount that would be absorbed by 100 hectares of trees.
Residents have also benefited from lower energy bills. External wall insulation can cut £145 from the annual energy bills of a flat and around £415 from the fuel bills of a detached house, according to figures from the Energy Savings Trust.

The Committee on Climate Change (CCC), the government's independent climate advisors, have calculated that nearly all of the UK's 29 million homes will need to be retrofitted with energy efficiency measures for net-zero to be achieved. Currently, 40% of UK emissions come from households and 14% of overall emissions come from heating those properties.

Scotland has committed to reaching net-zero emissions by 2045, five years ahead of the rest of the UK.
Councillor Kenny McLean, city convener for neighbourhoods, housing and public realm on the Glasgow City Council, said: "The value of our Affordable Warmth programme is clear to see, not only reducing household energy bills in homes all across Glasgow, but delivering a huge amount in carbon savings."
The pandemic has impacted the delivery of the Affordable Warmth Programme by limiting home visits. However, the council has said it will work to get installations back on track when Scotland's lockdown is lifted.
Glasgow will host the United Nations' Climate Change Conference (COP26) in November after the event was postponed last year due to the coronavirus crisis.