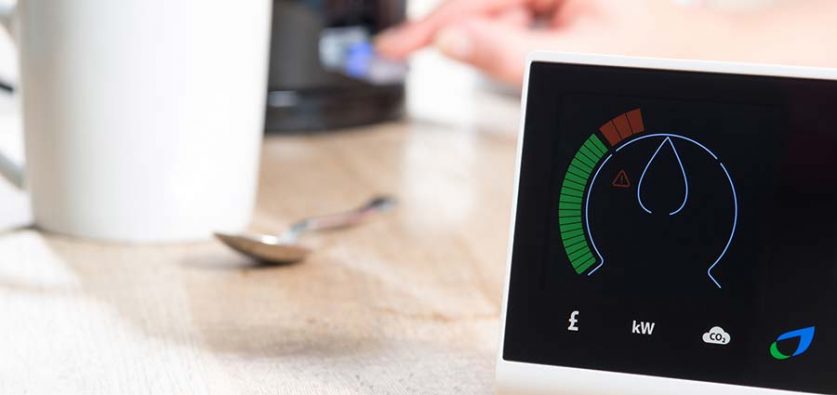 A majority of UK energy suppliers see business and innovation opportunities in data, as the ongoing smart meter rollout floods the sector with more information than ever about how consumers are using energy.
A survey, conducted by consulting firm Capgemini, of executives at 50 energy companies, including the Big Six and challengers, found that 84% of suppliers are optimistic about the influx of data, despite the costs and logistics of the smart meter rollout and data management.
Executives highlighted data's potential to trim costs and guide the development of new products for consumers and downplayed concerns that the sector will be overwhelmed by the sheer amount of information. Three quarters of those surveyed said they felt equipped to handle the surge of data, and 70% said they had already implemented technologies to manage and utilise it.
The government has set a target of delivering smart meters to every home and small business by 2020. Smart meters are intended to help consumers monitor and reduce their energy use, to reduce both household bills and environmental impact. Suppliers also anticipate benefits from the £12 billion roll out.
"Data is the lifeblood of today's innovation, so the fact that the government has provided a mandatory stimulus to increase it within the energy market will prove a huge boon to the industry," said Alain Bollack, vice president at Capgemini. 
Interviews found a consensus among British suppliers that the energy market will be "turned on its head" in the next five years, by digitisation and the transition to clean energy.
Executives pointed to electric vehicles, local generation, battery storage, increased capacity for renewable energy as being disruptors within the sector, but foresaw that the greatest changes and opportunities would could from data. 86% of those surveyed identified the 2020 target as the "pivotal driver" of change in the industry.
"The retail energy market is in the midst of unprecedented, significant and enduring change," said Bollack. "To respond to these pressures, energy suppliers are working hard to re-evaluate their business models and break down barriers to innovation."
52% of those suppliers by Capgemini said they were looking outside of their traditional value chain for alternative source of revenue.
Meanwhile, more than 70% said they were pursuing collaboration with businesses in other sectors to optimise their use of the data generated by smart meters. The figure was the lowest among large suppliers, of which only two-fifths were currently collaborating or planning to collaborate with other industries. 6 in 10 of those large suppliers which said they had no plans to collaborate indicated that they prefer to pursue opportunities in new sectors through acquisition instead.
However, Bollack emphasised that attitudes to collaboration were shifting within the industry. "The opportunities it affords [are] quickly becoming too evident to ignore," he said. "Looking beyond their immediate boundaries for integration with other markets will also open new doors for both companies and customers alike."