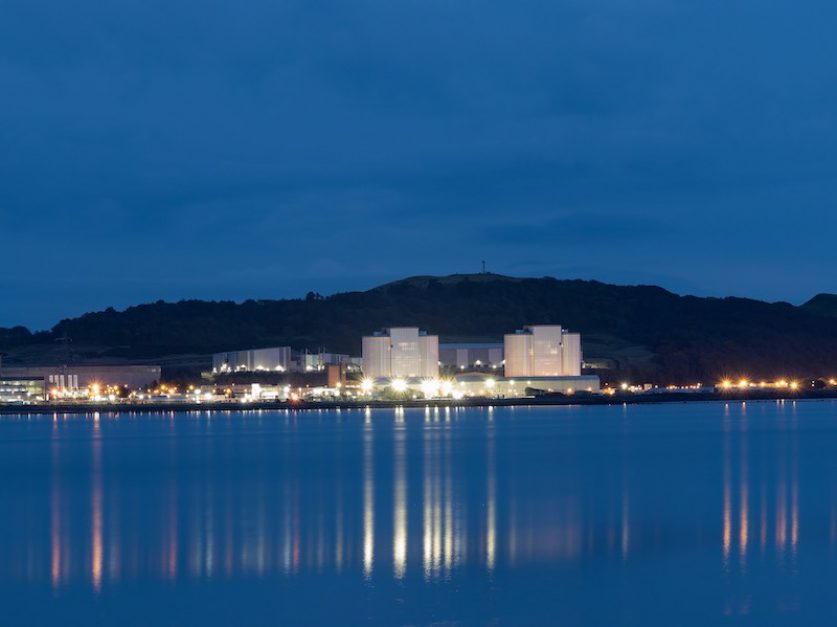 The Office for Nuclear Regulation (ONR) has granted EDF permission to return the Hunterston B nuclear power plant to service for six months before it is decommissioned.
EDF announced last August that it will begin defueling the North Ayrshire power station by 7 January 2022 at the latest, a year earlier than initially scheduled. But before then reactors 3 and 4 will operate for 16.7 terawatt days and 16.52 terawatt days, respectively, around six months each.
Reactors at the plant were taken offline in 2018 when cracks were detected in their graphite reactor cores. However, the ONR gave EDF permission to bring the plant back online in 2019 and 2020 and has now cleared the plant for a final six months of generation.
Donald Urquhart, ONR's executive director of operations and deputy chief inspector, said: "Our specialist inspectors scrutinise each safety case in great detail to ensure the safety of workers, local residents and the wider public.
"As the UK's independent nuclear regulator, we will only allow nuclear facilities to operate if we are satisfied that it is safe to do so. I am satisfied that the evidence provided by EDF, which has been assessed by our team of specialist inspectors, demonstrates that Hunterston B's Reactors 3 and 4 are able to operate and shut down safely during this period of operation."
EDF successfully demonstrated that the reactors were safe to operate for a limited period and could be safely shut down if required, including under extreme circumstances such as in the event of an earthquake larger than ever experienced in the UK.
The ONR has said that fuelling handling risks due to the cracking remain "acceptable."
Cracks were also discovered at Hinkley Point B power station in Somerset, sister to the Hunterston B plant and sharing its design. Hinkley B was taken offline too but is currently generating electricity and will continue to do so until it's retired by July 2022.
Hunterston B has been generating electricity since 1976. It's part of an ageing nuclear fleet that continues to provide around 10% of the UK's power.