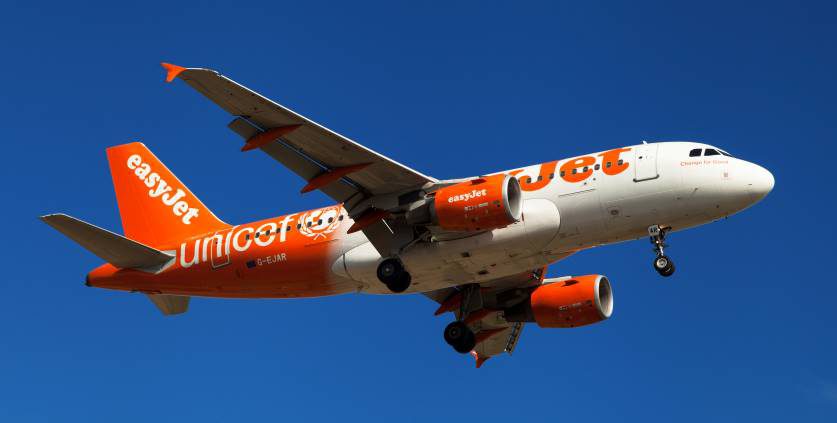 Budget airline EasyJet has vowed to become the world's first major carrier to offset carbon emissions from all its flights.
EasyJet's CEO, Johan Lundgren, said in a statement on Tuesday that the firm would be focusing on tackling climate change by making all its flights carbon neutral. The plans would involve planting trees and avoiding the release of any unnecessary carbon dioxide, in a scheme that is predicted to cost around £25 million over the next financial year.
"Climate change is an issue for all of us," said Mr Lundgren. "At EasyJet we are tackling this challenge head on by choosing to offset the carbon emissions from the fuel used for all of our flights starting today. In doing so we are committing to operating net zero carbon flights across our network – a world first by a major airline.
"We recognise that offsetting is only an interim measure until other technologies become available to radically reduce the carbon emissions of flying, but we want to take action on our carbon emissions now.
"Our priority is to continue to work on reducing our carbon footprint in the short term, coupled with long-term work to support the development of new technology, including electric planes, to reinvent aviation.
"People have a choice in how they travel and people are now thinking about the potential carbon impact of different types of transport. But many people still want to fly and if people choose to fly we want to be one of the best choices they can make."
EasyJet is not the first major airline to make a commitment towards tackling climate change, although the firm's pledge goes further than its rivals. IAG, the company that owns British Airways, said last month it plans to be carbon neutral by 2050, although it won't begin to offset domestic flights until next year.
However, EasyJet's latest move hasn't been totally received with praise from environmental campaigners, who point to the fact the airline has recently expanded its capacity by over 10%, and last year had a record number of passengers with 96.1 million people flying with them. It has also controversially opened a short route between Birmingham and Edinburgh, two cities already connected by a high-speed railway line.
Many companies across various industries offset their carbon emissions by investing in environmental schemes such as renewable energy generation or tree-planting. However, many campaigners believe carbon offsetting to be an easier and less effective method than directly reducing their own carbon emissions.
Mr Lundgren responded to the accusations, saying: "Carbon offsetting is not a scam… It is scientifically proven that carbon offsetting works when you are working with a project that we are working with which is accredited to the highest standards out there. The debate is what you are doing in the long run… what you are doing in addition to the offsetting."