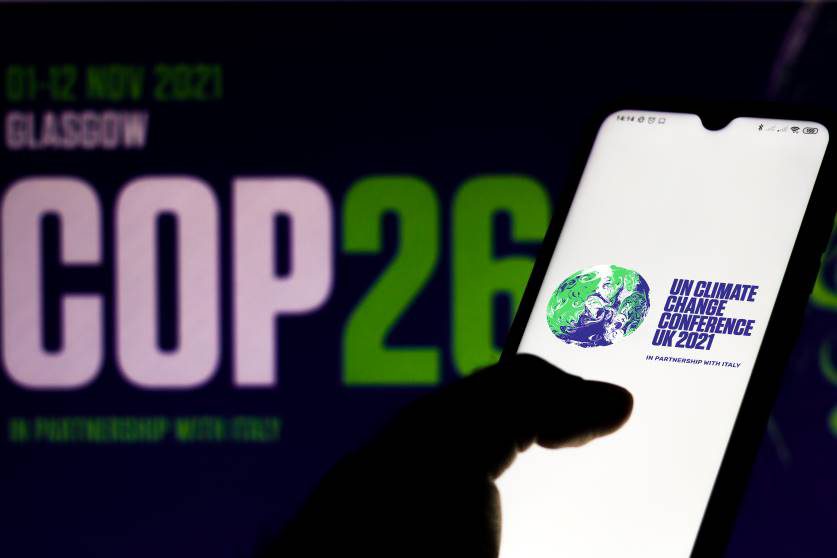 The corporate sponsors that have spent millions of pounds on financing Cop26 have slammed the climate summit as being "mismanaged" and "very last minute" in a barrage of complaints ahead of the event next month.
Some of Britain's largest companies are included on the list of sponsors that have raised formal complaints accusing the "very inexperienced" civil servants behind the event of poor communication leading to increased friction between firms and the organisers.
The Guardian reports that broadcaster Sky has written a letter to the climate summit organisers raising its concerns over several issues. The letter has been co-signed by senior leaders from various other sponsors of the Cop26.
Along with Sky, the Cop26 has several other major sponsors, including Scottish Power, National Grid, SSE, Hitachi, Microsoft, NatWest, GSK, Reckitt, Unilever, and Sainsburys. Other 'lower tier' partners include Ikea and Jaguar Land Rover.
Sponsorship is expected to cover the cost of policing the event, estimated to be some £250m.
One source employed by a sponsor said that the lack of clear information about how the event will run was "the biggest frustration". The source said that planning decisions have been delayed, important questions have been unanswered, and the role for the event's key backers still remains unclear.
"They had an extra year to prepare for Cop due to Covid, but it doesn't feel like this time was used to make better progress. Everything feels very last minute," said the source.
The source believes the cause of the issues to be the "very young, very inexperienced" civil servants in charge of organising the event, and that their "top-down public sector approach" has rubbed sponsors up the wrong way.
"It's clear that many of them have very little experience managing relationships in the private sector, or even experience attending a Cop event," said the source.
A spokesperson for the Cop26 event said that organisers were "working closely" with sponsors to reduce the overall cost of Cop26 and increase the value-for-money for taxpayers.
A Whitehall veteran said: "It feels like some of these sponsors have forgotten the actual reason we're in Glasgow. Cop isn't about branding, it's about tackling climate change. Keeping 1.5C in reach is the best thing you can do for your bottom line: they would do well to remember this."