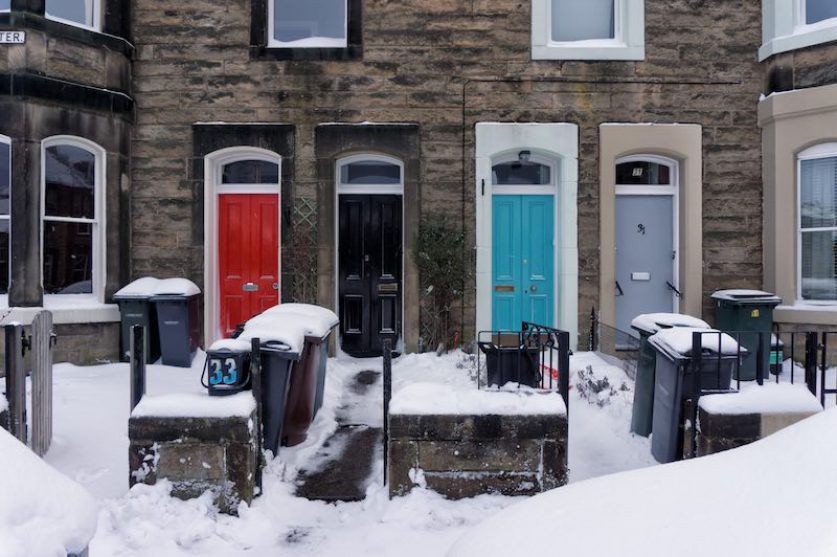 The harsh weather that sent the mercury plunging and snowed Brits into their homes two years ago increased our contribution to global warming, new emissions data has revealed.
The cold snap, culminating in the Beast from the East storm, drove carbon emissions from homes up 4% in 2018, as Britons cranked up their boilers.
According to official government figures, the UK's overall greenhouse gas emissions fell by 2% between 2017 and 2018, to 366 million tonnes, mainly due to a steep reduction in the use of coal to generation electricity.
But unusually cold weather and struggling boilers added 2.5 million tonnes of emissions to the UK's total—the equivalent of half the emissions of Albania.
Draughty, insufficiently insulated homes and reliance on gas boilers magnified the impact of cold weather on emissions totals, according to National Energy Action (NEA).
The fuel poverty charity noted that progress in increasing home energy efficiency has stalled in recent years, as ministers slashed schemes to upgrade homes with insulation and new boilers. Just 10,000 home efficiency upgrades were completed each month in the first six months of 2019, according to official government data—85% less than in 2014, when 65,000 upgrades were completed each month.
The NEA has estimated that at the current rate of installations, it will take the UK 56 years to meet its targets for solid wall insulation and 39 years to meet its targets for loft insulation.
Peter Smith, a director at the NEA, said: "Improvements in home insulation and more efficient heating systems are recognised as the cheapest way to cut carbon emissions to reach net zero and end fuel poverty but since 2012 investment in domestic efficiency has declined steeply." 
Heating the UK's 29 million homes accounts for 14% of the country's overall emissions. Emissions reductions have stagnated, according to the Committee of Climate Change, which found that energy used by homes actually increased between 2016 and 2017.
The NEA has urged the government to fulfil its election promises to accelerate home energy efficiency upgrades before the UK hosts the next round of UN climate talks in Glasgow in November.
The Conservative Party pledged to spend £9.2 billion over the next parliament to increase the energy efficiency of homes, schools and hospitals. £6.3 billion of that will upgrade the efficiency of 2.2 million homes, concentrating on social housing and household in fuel poverty.
The CCC, the government's official climate advisors, has previously warned that the UK's housing stock is "unfit" for the challenging of meeting its climate targets. In July, MPs on the Business, Energy and Industrial Strategy (BEIS) Committee also cautioned that the UK "stands no chance" of cutting emissions to zero unless it invests in the energy efficiency of its buildings.