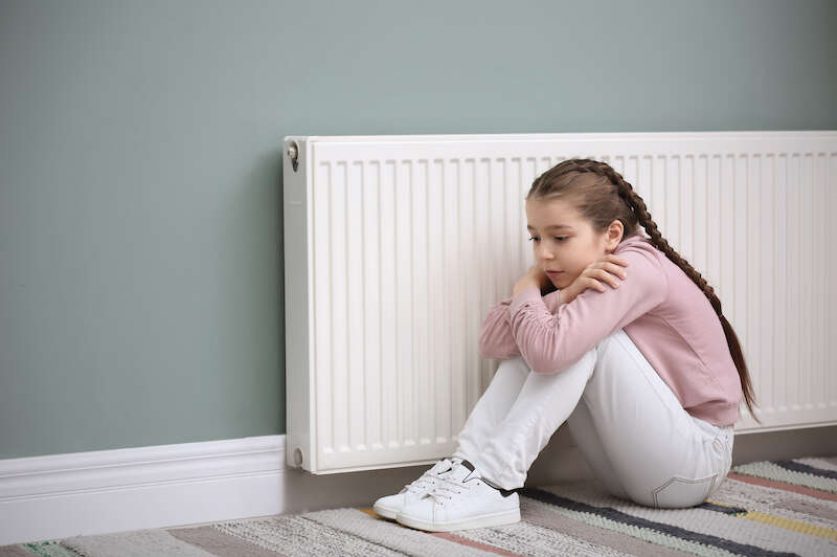 One in eight households in England will struggle to afford to heat their draughty homes this year, according to new projections from the Department of Business, Energy and Industrial Strategy (BEIS).
The number of households experiencing fuel poverty is forecast to fall from 3.18 million, or 13.4%, in 2019 to 3 million, or 12.5% this year. 
In England, homes are classified as fuel poor if the amount of money they would need to spend to keep their home at a reasonable temperature is above the national median level, and if they spent that amount, their residual income would place them below the poverty line. This means households need to have both energy-inefficient properties and low income to be labelled fuel poor.
Despite the recent fall in fuel poverty, nearly half of low-income households are still living in leaky homes that are expensive to heat.
This year, 52.4% of low-income households will be living in properties with Energy Performance Certificate (EPC) ratings of C or better. In 2019 the figure was 47.8%, meaning that between 2019 and 2021, 90,000 households a year have received energy efficiency improvements, including better boilers and insulation, to climb out of fuel poverty.
But the government has a long way to go to achieve its target of having "as many fuel-poor households as reasonably practicable" achieve an EPC rating of C by the end of the decade. Fuel poverty campaigners have warned that to achieve this goal, 300,000 households must receive improvements each year, more than triple the current rate of 90,0000 per annum.
Cold, inefficient homes don't just lead to expensive energy bills, they also jeopardise health. Adam Scorer, chief executive at charity National Energy Action (NEA), said households in fuel poverty are "likely to be living in cold, damp and unsafe properties. It makes illnesses, such as respiratory and circulatory diseases, worse, and takes a toll on their mental health."
"While those affected are hit the hardest, it also places an avoidable strain on local health and social services," he added.
Ed Matthew, campaigns director at climate change think tank E3G, said the country's inefficient housing stock, the leakiest in Western Europe, is a "national embarrassment."
"Successive governments have failed to fix it, leading to high energy bills and thousands of preventable deaths from those living in cold homes," he said.
"This Government now has a number of schemes in place to insulate low-income homes but to meet their legal obligation to end fuel poverty by 2030 they need to triple the number of households being helped every year.
"This can end the social blight of fuel poverty, cut carbon emissions and create green jobs across the country."
A government spokesperson said it is working to tackle fuel poverty, citing the energy price cap which limits fuel bills and programmes installing energy efficiency measures.
"This year alone we are installing green upgrades to the homes of over 50,000 low-income households, with total spending on energy efficiency measures in buildings rising to £1.3 billion in the upcoming financial year."
The government appears to be referring to the Green Homes Grant scheme, which offered low-income households up to £10,000 toward the installation of energy efficiency measures. The scheme was plagued with difficulties and closed early, having delivered under 100,000 vouchers, less than a sixth of the 600,000 planned. The Local Authority Delivery arm of the scheme continues, with an additional £320 million of funding. Councils can bid for this money to undertake improvements in social and low-income housing. But the grants aren't available everywhere.
Nationally, the West Midlands has the highest rate of fuel poverty in England. 17.5% of households in the region can't affordably heat their homes