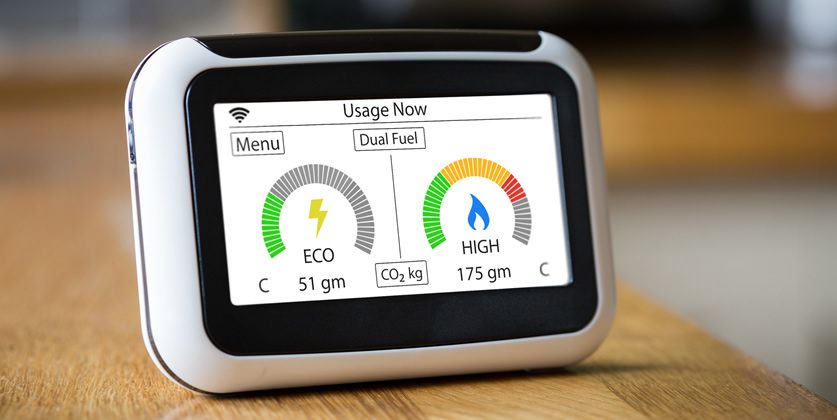 Over 2 million smart meters that have been installed in the UK don't work, according to new research from the BBC.
While almost 15 million smart meters had been installed in homes and small businesses up and down the country by the end of 2018, only 12.5 million of them were working as they should. That leaves around 2.3 million smart meters that are not functioning correctly.
Smart meters are the new generation of gas and electricity meters. They work by recording energy usage in a home and sending this data directly to energy suppliers, who then bill their customers accurately, eliminating the need for manual meter readings. They also come with a home display which shows customers how much energy they are using at home in pounds and pence.
The government has been backing a nationwide rollout of smart meters and has ambitions for every home and small business in the country to be offered an installation by the end of 2020. However, with less than 15 million installed out of the target of 53 million, many critics have labelled the 2020 deadline for the £11 billion project as unrealistic.
According to the government and the energy regulator, Ofgem, smart meters will help consumers take better control of their energy expenditure, and ultimately cut energy bills and help to tackle climate change.
But the rollout of the technology has been plagued by teething problems, not least the fact that around 15% of the smart meters currently in operation don't actually work. Many people have reported that their smart meters 'turn dumb' after they switch energy suppliers. In other words, after switching suppliers many smart meters stop sending automatic meter readings and the home displays showing consumers' energy usage in pounds and pence stop working.
"We'll be supporting energy suppliers to connect millions of first-generation meters to the central DCC network, bringing consumers the full benefits of smart metering, like the ability to switch supplier without losing smart functionality," said a spokesperson for DCC, the company that is working on repairing the smart meters.
A spokesperson for the Department for Business, Energy and Industry Strategy, said: "Since 2012 smart meters have helped millions track how much they're spending on gas and electricity, so they can save money. Work to ensure devices stay smart when switching is already underway and will be completed by the end of next year. Smart meters which have lost some smart functionality will be prioritised."