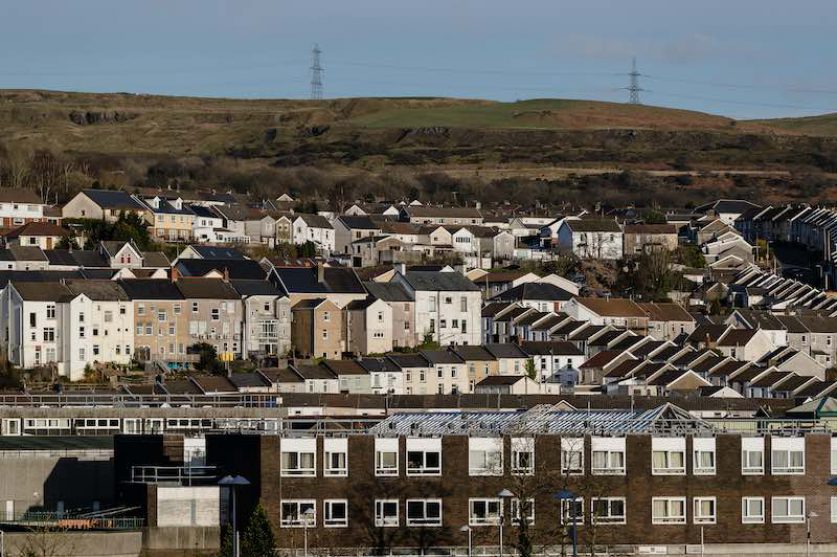 The Welsh government has announced a £9.5 million social housing retrofit programme, intended to curb energy bills, reduce carbon emissions, tackle fuel poverty and support new jobs.
The Optimised Retrofit Programme (ORP) will deliver loans and grants for the fitting of energy efficiency measures in 1,000 homes owned by registered social landlords and councils.
The programme will also include a competition for social landlords, offering funding for innovative retrofitting solutions.
The scheme was announced Wednesday by Julie James, minister for housing and local government, in a visit to Craig Cefn Parc in Swansea, where six 1970s bungalows have been retrofitted.
James said: "The coronavirus pandemic has highlighted the importance of a warm, secure and affordable home like never before. It has also shown the positive effects of reducing greenhouse gasses."
She noted that housing is responsible for 27% of all energy consumed in Wales and 15% of all demand-side greenhouse gas emissions.
"While we have plans in place to ensure new homes are heated and powered only from clean energy sources, ensuring our existing housing stock is as energy efficient as possible is vital to if we are to meet our ambitious target of reducing our greenhouse gas emissions by 95% by 2050," she added.
"This scheme is essential to tackling climate change, and driving down household energy costs now and in the future. Helping people, including those on lower incomes, to reduce their fuel bills while keeping their homes warm."
According to Welsh economy minister Ken Skates, the programme will also deliver economic benefits. "A welcome boost to the Welsh economy, retrofitting homes will provide quality jobs and training opportunities in the heart of our communities," he said.
The Energy Saving Trust welcomed the programme. "The Optimised Retrofit Programme is a welcome investment in improving energy efficiency and decarbonising Welsh homes. Energy Saving Trust has long made the case that investing in retrofitting should be a core plank of any economic recovery, as it is labour intensive and geographically spread," the trust said in a statement.
"Retrofitting existing homes can significantly improve the comfort, health and wellbeing of their occupants and provides significant decarbonisation potential. This funding will help secure green jobs and training in Wales, while improving its outdated housing stock. It will work alongside existing schemes and funding sources to provide invaluable gap funding."
However, the Energy Saving Trust noted that people living in social housing in Wales are the least likely to experience fuel poverty and, on average, have the most efficient homes. 9% of households in social housing in Wales are fuel poor, compared to the average of 12% and 11% of owner-occupiers and 20% of private tenants. 
The Trust therefore urged the Welsh government to make the Optimised Retrofit Programme "a test bed" and "the first in a series of supportive measures to promote the retrofitting of homes and the installation of low-carbon heating."
The scheme is part of the £45 million Innovative Housing Programme, announced by the Welsh government earlier this year, which is supporting the building of new carbon-neutral homes using modern methods of construction.