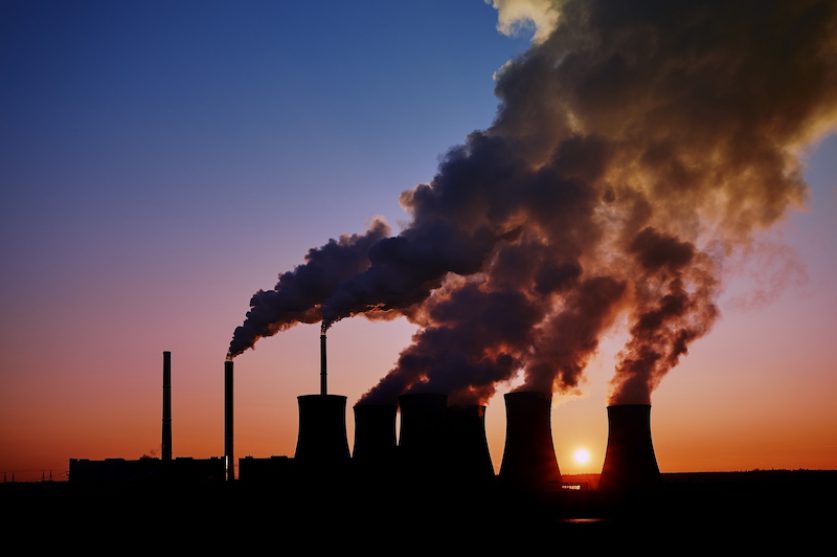 The Prime Minister has raised the UK's decarbonisation target for 2030, committing the country to slashing greenhouse gas emissions faster than any other major economy.
Boris Johnson is now targeting a 68% reduction in annual carbon emissions compared to 1990 levels by 2030, up from the 57% previously targeted. The UK had achieved a 45% reduction in emissions by last year.
This revised nationally determined contribution, or NDC, will be submitted to the United Nations as part of the UK's commitments under the 2015 Paris climate agreement. Johnson is urging other countries to follow suit before a virtual summit of world leaders he'll host on 12 December ahead of the rescheduled COP26 conference in Glasgow next November.
He said Thursday: "We have proven we can reduce our emissions and create hundreds of thousands of jobs in the process. We are taking the lead with an ambitious new target to reduce our emissions by 2030, faster than any major economy.
"The UK is urging world leaders to bring forward their own ambitious plans to cut emissions and set net zero targets."
The government's independent climate change advisors had been urging a redoubled climate target for 2030, which it says will set the UK on the path of achieving net zero by 2050, a goal which was enshrined into law by Johnson's predecessor Theresa May last year. The Committee on Climate Change (CCC) found that the cost of cutting emissions has fallen dramatically in recent years, making decarbonisation cheaper than previously forecast.
However, the government's spending watchdog has said achieving the 2030 target will be a "colossal challenge" that will require we transform the way we work, travel, heat our homes and eat. It couldn't benchmark a cost for decarbonisation but said the cost of unchecked climate change would probably be higher.
The Treasury is reportedly concerned that the costs of decarbonisation will fall heavily onto consumers.
But some green campaigners have said the strengthened target doesn't go far enough. Environmental and development charities had urged Johnson to adopt a 75% target for 2030 in a letter, citing research from Imperial and WWF that found a 72% cut would be economically feasible given current technology.
More radical groups like Extinction Rebellion have called for the UK to cut emissions to zero in the next few years.
Campaigners have also cautioned that policies must change and a coherent plan be developed to make these targets achievable.
John Sauven, executive director of Greenpeace UK, said: "The government must now increase the action needed to cut emissions from our homes, roads, farms and power sources in the UK. If we want the future to look as different as possible from the crisis-ravaged world of 2020, then tackling the climate emergency, rebooting the economy and creating thousands of new green jobs is the only real option."
Shadow business secretary Ed Miliband pointed out that the UK is on track to exceed its carbon budget for 2023 and said there is "yawning gap between the government's aspirations and its policies to deliver them."