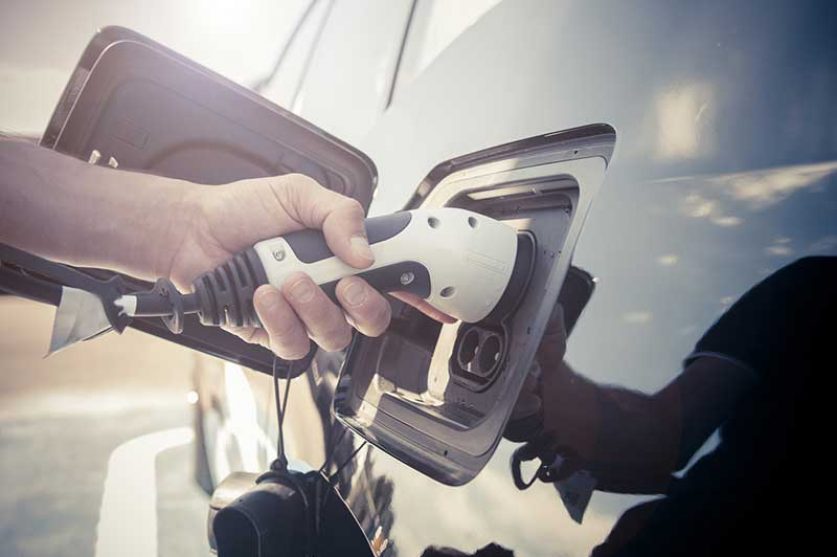 The owner of All Bar One and Harvester pub and restaurant chains will install up to 200 charging stations for electric vehicles at its locations.
Mitchells and Butlers is pairing up with BP Chargemaster, the owner of the UK's largest public charging network, to deliver the 50kW charging portals. Up to 50 installations are expected by October of this year and will be supplied by 100% renewable energy.
These rapid devices can recharge a car from 0% to 80%—enough to drive 100 miles—in around 30 minutes. Customers will be able to buy the charge on a pay as you go basis with a card or via a subscription.
Mitchells and Butlers trialled EV charging at several of its pubs earlier this year and found it successful.
Richard Turner, Head of Supplier Management at Mitchells & Butlers said: "We recognise the importance of providing somewhere for EV users to charge their cars, whilst also giving them the opportunity to stop off for a coffee, or even a bite to eat, which is how our pubs and restaurants will play a vital part.
"With a large number of our sites being located either on or near main roads, we will be able to provide prime locations for an EV owner to charge their car."
And the eateries will benefit as well. Chargemaster's research has found that the presence of charging points makes 95% of EV drivers more likely to visit a leisure, hospitality, or retail site. And those who do so will return more than once a month.
This is a great opportunity for Mitchells & Butlers to increase footfall through our businesses, opening up some great locations to BP Chargemaster pay-as-you-go and subscription customers."
Pubs have become an unlikely destination for electric vehicle charging. Marston's is currently rolling out 400 charging stations, supplied by Chargemaster rival Engenie, across its chain of watering holes. These 50 kW charging stations, slated first for Glasgow, Hull, and Maidstone, will also deliver 100% renewable electricity, powered by Octopus Energy.
Most EV owners will charge their vehicles at home, but public charging infrastructure is necessary for those driving long distances and for the estimated 30 to 40% of the population who don't have access to off-street parking.
However, the UK's public charging infrastructure, consisting of around 20,000 stations, is patchy and poorly distributed. More than a third of local authorities have fewer than 10 chargers.
Chargemaster operates 7,000 of those charging points across the UK, including 450 rapid chargers, via its Polar service.
But the lack of infrastructure is putting off motorists. Research from motoring association AA found that 80% of drivers said lack of access to charging stations was the main obstacle to them switching to an electric vehicle.
Although the UK has committed to banning the sale of petrol and diesel vehicles by 2040, and Scotland has moved up the deadline to 2032, electric vehicles have just a 3.8% share of the new car market.