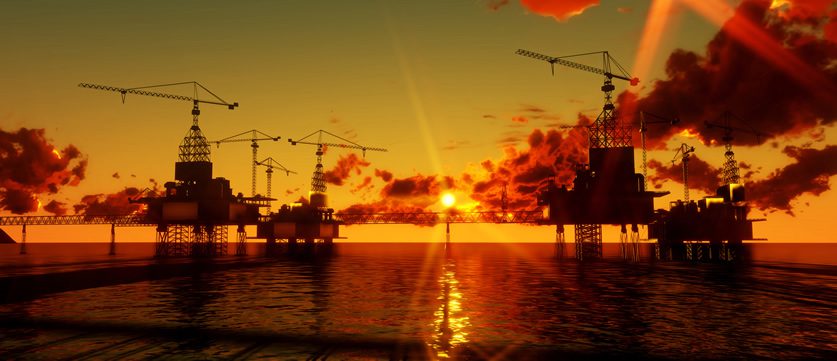 The oil and gas industry in the UK has set out its plans for how it will reduce carbon emissions in line with the government's 2050 net-zero target.
Oil and Gas UK, the trade association of the offshore oil and gas industry, has announced its plans to meet the government's climate change targets, called 'Roadmap to 2035'. It sets out an ambition to make the North Sea basin carbon-neutral, by highlighting five key targets that would need the industry, government and regulator to act on to make sure the sector continues to thrive while transitioning to a more environmentally friendly industry.
It includes plans to cut the oil and gas production industry's carbon emissions, which currently make up 3% of total greenhouse gas emissions in the UK. It also explains how the sector needs to invest in developing green technologies such as carbon capture, usage and storage.
"Roadmap 2035 shows an industry in action with a credible plan for the future," said Deidre Michie, chief executive of Oil and Gas UK. "While we don't have all the answers to the big challenges we face, we have started work on what we know can be done. We are ready to work with others in developing some of the new solutions the UK needs and the Net Zero Solutions Centre is a great example of this.
"The facts outlined in our report evidence that our industry remains a vital economic asset and is uniquely positioned to help the UK meet its net zero ambitions and energy needs in the years to come. We now need a comprehensive UK energy strategy which recognises the continued role of oil and gas in a diverse energy mix and positions us to support net zero."
However, Oil and Gas UK suggested that demand for fossil fuels in the UK will continue for the next few decades, so that it should to continue production as normal. It has predicted that by 2050, the UK will still use around 65 million tonnes of oil each year – about 45% of what it consumes now. It also claims that by producing 1.1 million barrels per day, the need to import fossil fuels from elsewhere would be reduced. However, its desire to continue taking oil and gas out of the ground has been opposed by environmental bodies and activists.
"The sector says it recognises the need to change, but this overt lobbying argues that maximum extraction of fossil fuels is compatible with tackling the climate emergency," said Mark Ruskell, energy spokesman for the Scottish Green Party. "The industry is putting its own interests ahead of our survival.
"Indeed, production in the North Sea has gone up this year, since the First Minister declared a climate emergency. It has gone up 20% since 2014. In this plan, the industry has actually committed to keeping production above one million barrels of oil equivalent per day.
"The science cannot be any clearer on this. Fossil fuels must be left in the ground. We already have far more fossil fuel in existing reserves than we can afford to burn. Even non-fuel uses of hydrocarbons generally end up in products which will end their lives in an incinerator."