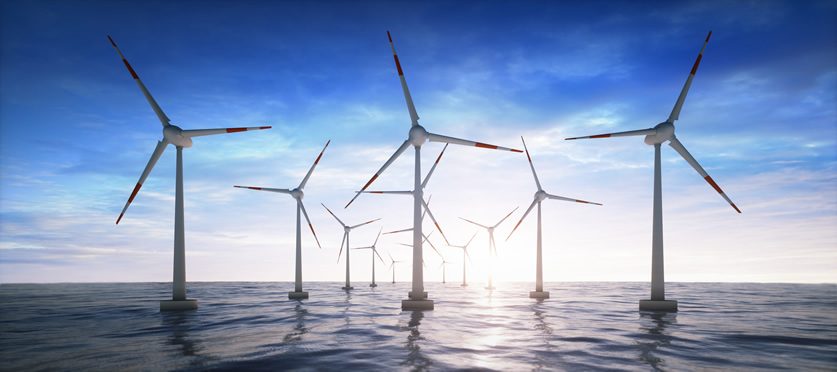 Up to a third of the UK's energy supply will be provided by offshore wind farms in just over ten years, according to the government.
A deal has been signed between the offshore wind sector and the government, with an investment of £250m promised from the industry in return for £557m in state subsidies for renewable energy. The investment will help to build new technology, including larger turbines and floating wind farms.
Currently, offshore wind provides around 7% of the country's electricity supply. But if the deal is successful, then renewable resources will overtake fossil fuels as a power source for the first time in the history of the UK. The government have also claimed that the agreement will help to create around 27,000 jobs in the energy industry post-Brexit.
The energy minister, Claire Perry, said: "This new sector deal will drive a surge in the clean, green offshore wind revolution that is powering homes and businesses across the UK, bringing investment into coastal communities and ensuring we maintain our position as global leaders in this growing sector."
Lawrence Slade, chief executive of industry trade association Energy UK, said: "Today's sector deal, and continued investment from industry, will create a global offshore wind market set to be worth £30bn a year by 2030 and further cement the UK's position as a world-leader in offshore wind."
Scottish Power, one of the Big Six energy firms, have confirmed their involvement in the deal. They have pledged to invest £6bn in the offshore wind industry by 2022. The company have committed to becoming the first major energy supplier in the country to use 100% green and renewable energy.
"The offshore wind sector deal will drive the transformation of offshore wind generation, increasing the amount of low-cost, low-carbon generation for the UK and proves that the idea utilities still need to rely on coal and gas is outdated," said Keith Anderson, chief executive of Scottish Power.
The deal has not convinced some people, with environmental campaigners worried that the proposed targets are too little and too late. Greenpeace UK have claimed that because of the recent failure of the government's nuclear energy plans, even more effort should be put into providing other forms of renewable energy. Two major projects involving nuclear energy in the UK have collapsed in the last six months, leaving Hinkley Point C in Somerset as the only nuclear project under construction.
"The government's plans for a fleet of new nuclear reactors has collapsed," said John Suaven, executive director of Greenpeace UK. "This leaves Britain with a big energy gap in the future. It means the government's latest offshore wind target of 30 gigawatts by 2030 is woefully inadequate.
"Renewable power now presents the best opportunity for cheaper, cleaner and faster decarbonisation. Wind and solar must be tripled between now and 2030, with offshore wind the future backbone of the UK's energy system."