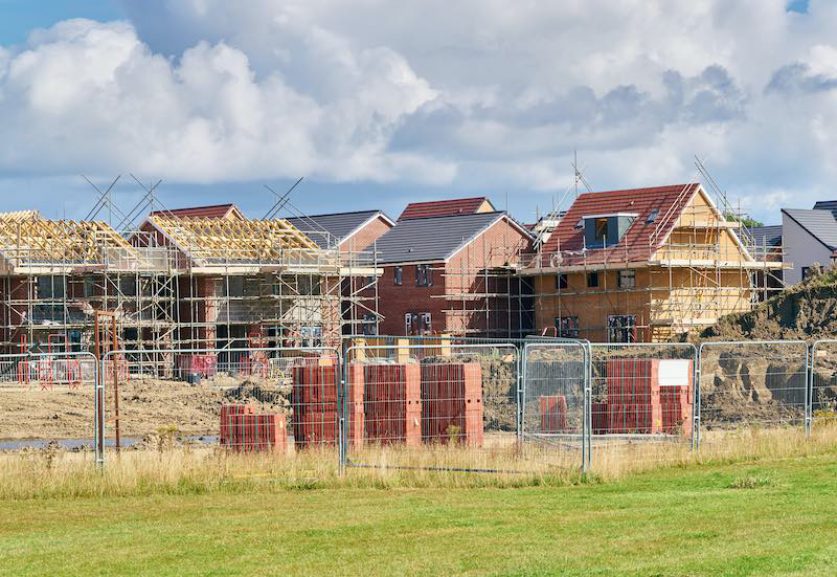 Homes built this year must have a carbon footprint a third (31%) smaller than earlier homes, as a stepping stone to even stricter limits by 2025, the government has confirmed.
The Ministry of Housing has finally outlined changes to home building regulations anticipated since it consulted on the Future Homes Standard in 2019. The plans will "radically improve the energy performance of new homes," the government said.
By 2025, all new build homes must be "zero-carbon ready," meaning they produce 75%-80% lower carbon emissions than permitted under current regulation, have low-carbon heating, and don't require retrofitting to become zero-carbon as the electricity system continues to decarbonise.
This means no new properties will be built with fossil-fuel heating, such as natural gas boilers, from 2025. That will instead have low-carbon alternatives such as electric heat pumps.
While the standard doesn't require the retrofitting of existing homes, it does require any extensions to those properties and replacements, repairs and parts, such as replacement windows and heating and cooling systems, be held to more stringent energy efficiency standards.
Non-domestic buildings will also need to be "zero carbon ready" by 2025. In response to the pandemic, the government will also require high-risk non-domestic buildings, such as office and gyms, to have additional ventilation and indoor air quality monitoring, to reduce the risk of infections spreading.
Housing minister Christopher Pincher said: "Improving the energy performance of buildings is vital to achieving net-zero emissions by 2050 and protecting the environment for future generations to come.
"The radical new standards announced today will not only improve energy efficiency of existing homes and other buildings, but will also ensure our new homes are fit for the future, by reducing emissions from new homes by at least 75%.
"This will help deliver greener homes and buildings, as well as reducing energy bills for hard-working families and businesses."
The government has also stepped down from plans to prohibit local authorities from setting more stringent energy performance standards for new homes in their area.