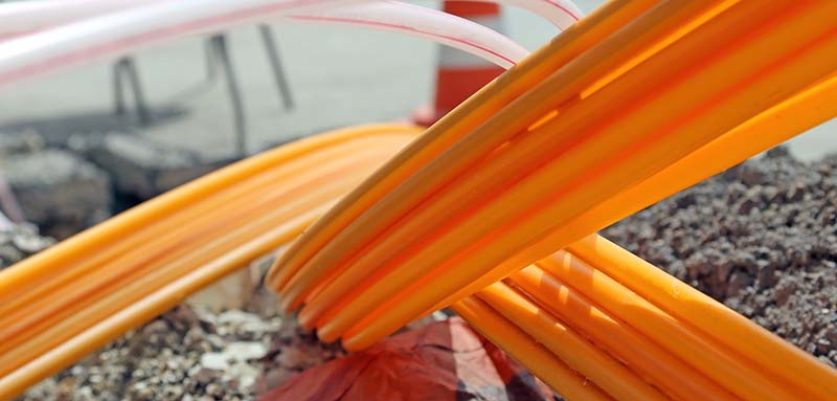 Challenger broadband provider Hyperoptic picked up two top prizes at the 2018 World Communications Awards earlier this week.
A record number of nominations were presented at the awards across 23 categories, marking the biggest and most ambitious initiatives and projects in the industry, in which the "full fibre" FFTP broadband provider Hyperoptic came out on top in two categories.
The ISP won "Broadband Pioneer", whilst its CEO, Dana Tobak, was singled out as the "CEO of the year" for 2018. She has led the rolling out of full fibre FTTH services across the UK, for which she was recognised by the judging panel, which said: "Hyperoptic is to be commended on its dynamism and is a great credit to the UK broadband industry", calling Tobak "a true disruptor, taking on some huge industry giants and making a significant change to the UK market in a relatively short amount of time."
500,000 premises are covered by Hyperoptic's network, which has been bringing 1 Gbps broadband connections to mostly domestic urban apartments and city office buildings since 2011. With significantly fewer resources than Openreach, the company provides broadband at a much lower price point, and until recently was the largest consumer provider for Gigabit fibre packages.
Steve Holford, Chief Customer Officer at Hyperoptic, said:
"The last 12 months have seen several milestones for Hyperoptic, significantly expanding our coverage and having developed the largest and fastest growing gigabit network in the UK.
Our CEO's drive, insight and passion has been the key to our success. Dana's leadership and vision to redefine connectivity and Gigabit Britain has been phenomenal and now the whole market is now following in our footsteps."
The ambitious company expects its network to reach into areas of 50 towns and cities by the first quarter of 2019, with a 400% increase target of 2 million premises by 2022. Looking forward, Hyperoptic intends to reach 5 million locations by 2025, and has recently raised £250m to finance these FTTH connections.
Commenting on the expansion, Dana Tobak said: "The recent £250 million we secured in funding is going to fuel another period of fast expansion of both our network and team. [We] will ensure that we scale and employ capital efficiently and effectively. Hyperoptic's successful growth is not just great for us – ultimately it means that we can Gigabit Britain faster."
A representative for the WCA Judging Panel looked forward to the innovation of the telectoms sector, noting:
"We've been really impressed with the quality and scope of the entries this year. Whether you're talking about the emergence of 5G mobile networks, full fibre broadband rollout or smart city and industry initiatives, it's an exciting time to be involved in the global telecoms sector. Whittling down the entries to produce a shortlist was a really challenging task. We want to congratulate the winners and the highly commended entries – the standard this year has been incredible."