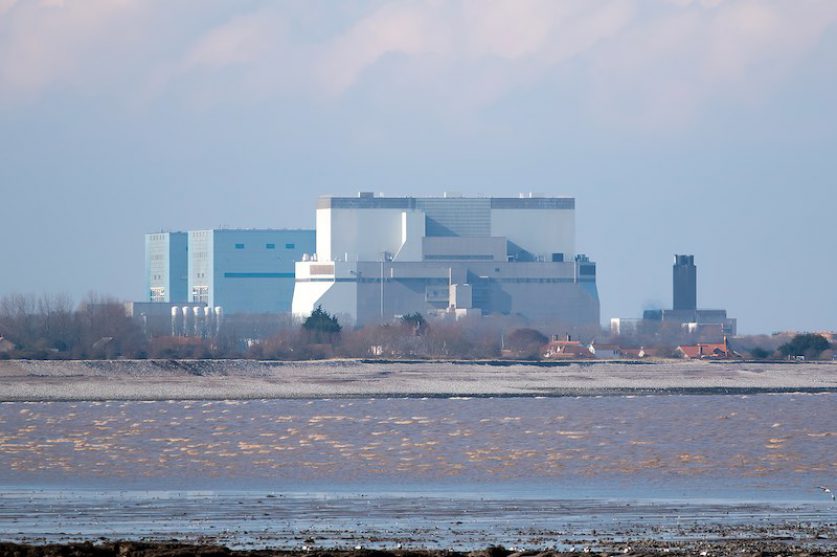 Hinkley Point B nuclear power station has now generated more than 300TWh of low carbon electricity since coming online in 1976.
The milestone, hit over the weekend, means EDF's power station has become the UK's most productive source of nuclear power ever.
The lifetime generation of 300TWh is enough to power every home in the country for nearly three years, while keeping the equivalent of 105 million tonnes of carbon out of the atmosphere. The carbon savings are the equivalent of removing all cars from British roads for a year and a half, according to the plant's owners.
Peter Evans, Hinkley Point B's Station Director, said: "Achieving the 300TWh milestone is a fantastic achievement and really signifies the huge contribution Hinkley Point B power station has made to low carbon generation in the UK over the years."
The Somerset-based plant was the UK's 12th operational commercial nuclear power station when it came online in February 1976. It generates low-carbon electricity 24 hours a day and employs 700 people.
The UK currently has 15 active nuclear power reactors at seven plants, providing around 20% of the country's electricity. However, half of that capacity is expected to be retired by 2025.
In July, the Confederation of British Industry (CBI) said that Britain needs to build more nuclear reactors, despite their cost and controversy, to meet it net-zero target by 2050.
Hinkley Point B is in the same complex as the decommissioned Hinkley Point A and Hinkley Point C, now under construction.
The £20 billion Hinkley Point C, due to be operational by 2025, is projected to generate enough electricity to meet 7% of the UK's needs. But the project has been branded "risky and expensive" by the National Audit Office.
Plans for additional nuclear power stations in Cumbria, Gloucestershire and Anglesey have all been shelved over the last two years. EDF is pushing ahead with the Sizewell C installation in Suffolk and the Bradwell B station in Essex, both to be developed in partnership with the China General Nuclear Power Group.