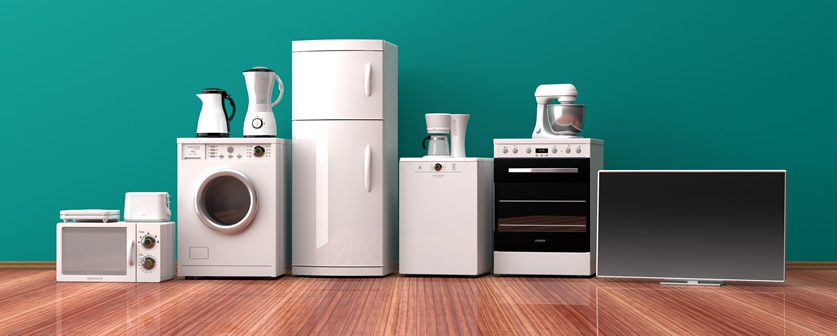 The government is consulting on proposed updates to ecodesign requirements for household electrical products, which could slash energy bills and reduce carbon emissions.
The UK ultimately wants to bring in ecodesign regulations for a range of products from appliances to mobile phones. This is in line with stringent new EU minimum efficiency standards, to be in force by 2021.
These draft ecodesign regulations would boost the performance and decrease the energy consumption of 11 product groups, including everything from speakers to welding equipment. The worst performing goods would be removed from the market.
The Department for Business, Energy and Industrial Strategy has suggested that updating the ecodesign framework is one of the most cost-effective ways to reduce energy bills and carbon emissions and to help the UK become a low-carbon economy and meet its 2050 net-zero goal.
Strengthened energy performance regulations, along with product labelling to direct consumers to the most efficient devices, could shave £100 from the average yearly household energy bill and cut carbon emissions by eight million tonnes in 2020, the government estimates.
Products covered by the regulations would include fridges, lighting, electronic displays, mobile phones, speakers, dishwashers, washing machines and dryers, motors, transformers, welding equipment, servers and data storage products.
The first step is the introduction of new ecodesign rules for external power supplies, slated to come into force in April 2020. The government has launched a six-week consultation, running until October 15, on the adoption of these requirements.
External power supplies are devices used to charge and power household and office products. They include devices which charge the built-in batteries of devices such as mobile phones and tablets and those which provide a continuous power supply for devices such as speakers, modems, and routers.
More than 80 million external power supplies are sold in the UK each year, with the average household owning between five and ten.
The government has said that all existing minimum performance and labelling requirements for energy-related products will remain in effect in the UK, even in the event of a no-deal Brexit. It's consulting on updating UK ecodesign requirements in line with strengthened EU regulations, which were agreed on by member nations in January.
The consultation document states: "The draft regulations set out in this consultation are a concrete demonstration of our continuous support to this policy and the commitment made in the Clean Growth Strategy to 'keep step with equivalent product standards wherever possible and appropriate, or even exceed them where it is in the UK's interest to do so' after exit."