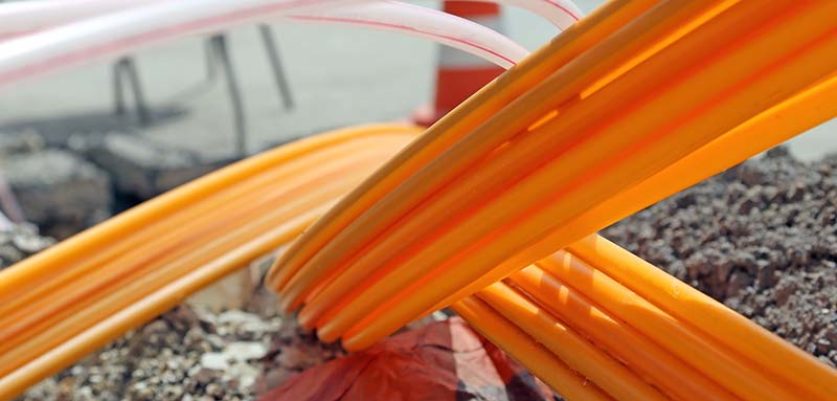 The Government has launched a new initiative aimed at upgrading the UK's high-speed internet connectivity.
The Future Telecoms Infrastructure Review (FTIR), drawn up by the Department for Digital, Culture, Media and Sport (DCMS), has set a variety of targets including providing full fibre optic broadband coverage to the entirety of the UK by 2033.
An intermediary target set by the Government to achieve this goal is to have 15 million premises connected to a full fibre optic network by 2025. The Government says that increasing the fibre optic network coverage in the UK "is vital to underpin 5G coverage."
The FTIR contains proposals for a slew of new legislation to meet the Government's targets. The new legislation will ensure full fibre optic broadband installed in all newly built homes, as well as a host of other changes developed in tandem with the regulatory body Ofcom.
The legislation is also designed to elicit more corporate investment in the infrastructure upgrade, with the Government saying that "the new approach is aimed at driving large-scale commercial investment in the fixed and wireless networks that are vital for the UK to remain globally competitive in a digital world."
This is in response to data published earlier this month showing that the UK is falling down the global broadband connectivity league tables. The data, collected by a partnership of Google's research division and Princeton University, indicated that the UK had fallen four places, from 31st to 35th place over the past year. Even more concerning to the Government, however, was that the UK was only in 26th place in Europe. This is mostly because of the comparatively low proportion of the UK's network that is fully fibre optic (4%) compared to countries such as France (28%), Portugal (89%), and Spain (71%).
In launching the FTIR, Jeremy Wright, DCMS Secretary of State said "we want everyone in the UK to benefit from world-class connectivity no matter where they live, work or travel. This radical new blueprint for the future of telecommunications in this country will increase competition and investment in full fibre broadband, create more commercial opportunities and make it easier and cheaper to roll out infrastructure for 5G."
The DCMS said that the FTIR would "drive competition and commercial investment in full-fibre networks across as much of the UK as possible". It went on to acknowledge the difficulties that the market would face in delivering a full fibreoptic network to the most rural and remote areas of the country by itself though.
The government has indicated that it is prepared to assist in providing coverage for the final 10% of the most difficult to reach areas, at a cost of between £3 and £5 billion. This would be so that these rural areas are not left behind as the rest of the country gains access to ultrafast broadband.
Ofcom's chief executive, Sharon White, welcomed the Government's new initiative, and went on to say that Ofcom shares the Government's "ambition for full-fibre and 5G networks to be rolled out right across the UK. The Government and Ofcom are working together, and with industry, to help ensure people and businesses get the broadband and mobile they need for the 21st century."