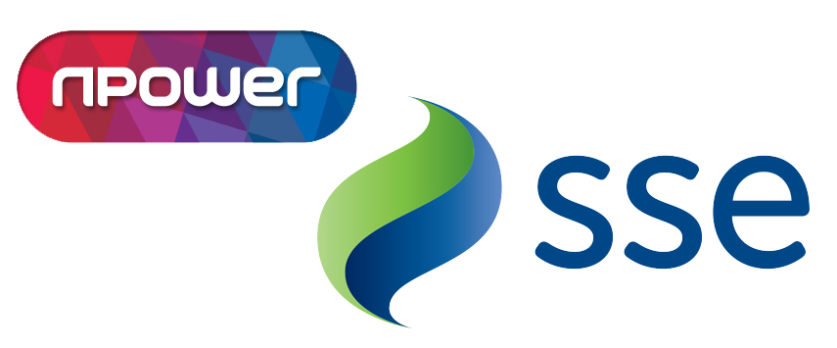 The Competition and Markets Authority (CMA) has raised concerns over the proposed merger between Npower and SSE on the grounds that there would too great a loss in market competition, resulting in inflated energy bills for consumers.
If the merger goes ahead as planned then the resulting energy company would have the second largest customer base in the UK with 11.5 million customers, behind only British Gas.
As a result of these concerns, the CMA set the firms a deadline of 3rd of May to reassure them over the deal, otherwise an in depth investigation will be undertaken. It is not yet clear whether or not the companies responded to the CMA's request.
Senior director at the CMA, Rachel Merelie, highlighted the watchdog's concerns over market competition, saying: "We know that competition in the energy market does not work as well as it might. However, competition between energy companies gives them a reason to keep prices down. We have found that the proposed merger between SSE Retail and Npower could reduce this competition, and so lead to higher prices for some customers. We therefore believe that this merger warrants further in-depth scrutiny."
In response to this, Alistair Phillips-Davies, chief executive of SSE, stated: "We remain confident that the proposed merger will deliver benefits for customers and for the energy market as a whole and that we will be able to demonstrate this to the CMA in due course. We look forward to continuing to work constructively with the CMA and other interested parties."
The announcement from the CMA came as a surprise to the two firms, which are currently the only two companies in the big six group of energy providers who have not announced an increase in their energy prices in the last few months. Despite this, the CMA cited its primary concern as being that the deal would "result in a substantial lessening of competition."
Back in April, Npower's parent company, Innogy SE, had announced that the merger was "right on schedule", with expectations that the new company would be fully functional by late 2018, or early 2019. As part of these preparations, Katie Bickerstaffe, formerly the CEO of Dixons Carphone Plc., had been lined up as the chief executive of the new company. At this stage remains to be seen how the announcement by the CMA will affect the preparations and timetable that have already been laid out for the merger.
The announcement by the CMA has been praised by price comparison websites, and the consumer group Which?. Which?'s managing director of home products and services welcomed said that "The competition authorities are right to warn that this merger of two big energy suppliers could reduce competition and lead to higher bills. Given that both of these energy suppliers also struggle on customer service, coming in the bottom half of our satisfaction survey, it's vital that there is thorough scrutiny of the impact on consumers before allowing any venture to go ahead."