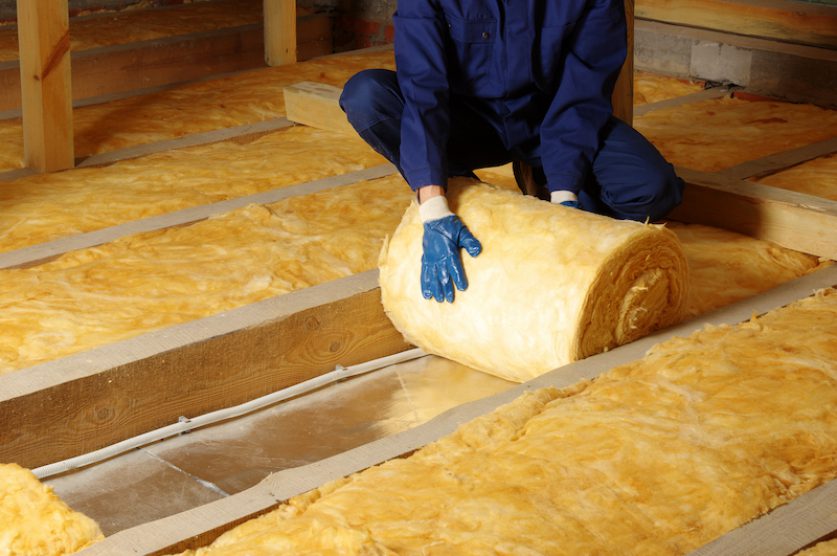 Nearly 74% of home upgrades installed through the aborted Green Homes Grant scheme were insulation, according to recently-released figures from the Department of Business, Energy and Industrial Strategy (BEIS).
The Green Homes Grant scheme, launched at the end of September 2020, offered households vouchers of up to £5,000 to cover up to two-thirds of the cost of energy efficiency measures like insulation, double glazing and low-carbon heating systems. It was supposed to boost the energy efficiency and energy bills of 600,000 properties at the cost of £1.5 billion.
New figures from the BEIS reveal how short the scheme fell from that goal before it was scrapped in March.
In total, the Green Homes Grant programme received 113,700 applications for 169,000 vouchers. However, following eligibility checks, nearly 43% of applications were rejected or withdrawn.
In total, just 31,900 efficiency upgrades were installed—5% of the total intended. Of these, loft insulation was the most common, followed by pitched roof insulation.
Just 24% of the vouchers were used for low-carbon heating measures, suggesting that consumers are still wary of boiler alternatives like heat pumps.
Household heating accounts for 14% of the UK's emissions, meaning that polluting boilers must be replaced in around 29 million homes for net-zero to be feasible. However, currently, just 35,000 heat pumps are installed in homes each year. The government wants to boost that figure to 600,000 per year by 2028.
The Green Homes Grant scheme made little contribution to that goal: it supported the installation of under 8,000 heat pumps.
The government closed the GHG scheme in March, a year earlier than intended, after management the Environmental Audit Committee characterised as "nothing short of disastrous."
The parliamentary committee said the scheme was "rushed in conception and poorly implemented."
Tradespeople said the process to become certified to deliver improvements under the programme was costly and time-consuming, with many deciding it wasn't worth the investment for a time-limited scheme. That left applicants struggling to find participating tradespeople in their local area.
Buildings also said the delays in being paid through the scheme were so lengthy that some were forced to lay off staff.
Last week a group of business leaders called on the government to "urgently" develop a retrofit strategy for the country's draughty, gas-fuelled homes, saying that the country's legally binding decarbonisation targets are at risk.