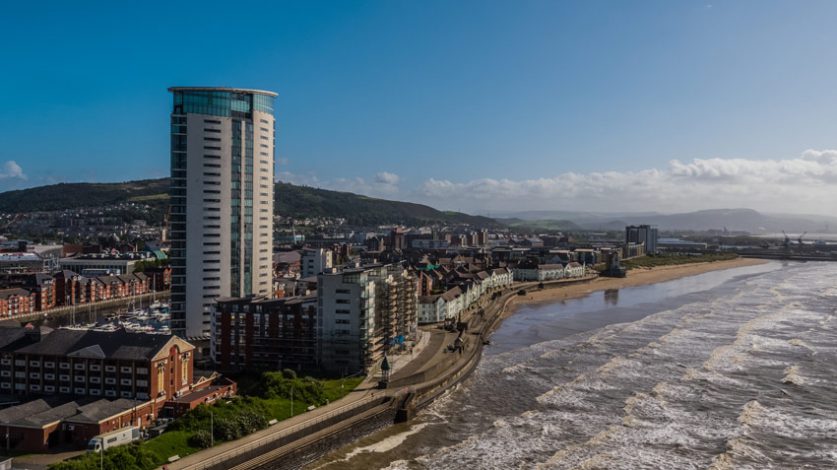 Plans to create radical renewable energy and housing development in Wales were announced on Monday.
The Blue Eden project hopes to create eco-accommodation for around 5,000 people, powered entirely by a tidal energy lagoon and floating solar panels.
The specifics of the plan were unveiled on Monday by an international consortium led by Bridgend based technology firm DST innovation. Inspiration for the idea comes from the Dragon Energy island concept which was led by Swansea council but never made it to completion.
When completed, the Blue Eden Project will comprise:
5,000 eco homes and 477 floating houses
Floating solar panels
A tidal energy lagoon
A battery storage facility
A data centre
A climate change research centre.
It's a highly ambitious project and its £1.7bn price tag, is expected to funded almost entirely from the private sector.
Tony Miles, co-founder of DST Innovations, the firm behind the project, explained: "Blue Eden is an opportunity to create a template for the world to follow – utilising renewable energy and maximising new technologies and thinking to develop not only a place to live and work, but also to thrive.
"I am extremely dedicated to this project in every which way you can imagine."
In a boon to Swansea's local economy, Blue Eden is expected to create 2,500 highly paid and, most importantly, permanent jobs. This is a long way off however, with those behind it still in talks with associated British Ports about acquiring the land. Swansea's council leader Rob Stewart expressed his excitement for the project shortly after the initial announcement was made.
"I'm delighted that an international consortium led by a Welsh company has developed our Dragon Energy Island vision into a ground-breaking project that delivers so many benefits and builds on the council's ambition to become a net zero city by 2050," he said.
"Cooperation and support will be required, trying to make sure the permissions and the consents that are needed are in place."
Work is not expected to begin until 2023 and will take around 12 years to complete. Blue Eden will be delivered in three distinct phases
Phase 1: Construction of the battery manufacturing and storage facility, the floating solar farm and the data storage centre. (5 years)
Phase 2: Climate change research centre (2 years)
Phase 3: Housing accommodation consisting of 1,500 waterfront and 477 floating homes and tidal energy lagoon
Assuming all goes well there is also an opportunity to add further elements to this already impressive array with wind turbines and hydrogen energy generators on the cards.
The project will be completely self-sufficient, using the energy that it gathers from it's renewable energy generators. Depending on output, there may even be scope for some of it to be exported into the national grid.