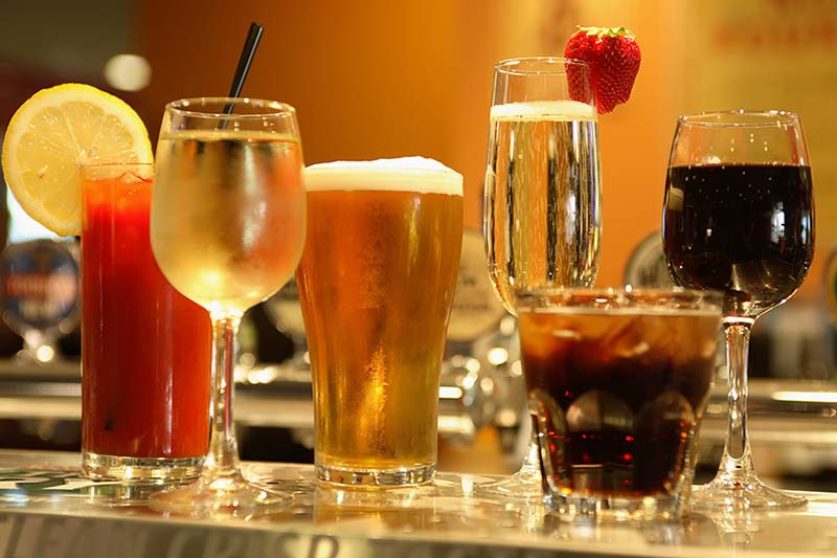 JD Wetherspoon is the latest pub chain to impose an eco-friendly plastic straw ban, following the lead of companies such as All Bar One, Oakman Inns, and the Liberation Group, which stopped handing out plastic straws earlier this year.
From this week onwards, Wetherspoons staff will stop automatically putting straws in drinks. Additionally the company says that it will replace plastic straws with biodegradable paper straws by the end of the year.
Companies such as Wetherspoons are increasingly ditching "wasteful" plastic drinking straws as a campaign called Refuse the Straw, which encourages people to so, gains traction. Designer Vivienne Westwood recently backed Refuse the Straw on Facebook with a viral post that has been shared nearly 300,000 times. Her post warns that "the straw in your cocktail or coffee will be on this planet forever…Very little is recycled, and much ends up on the ocean". The campaign aims to stop pub chains and restaurants handing out the plastic straws, which are thought to take up to 500 years to decompose. It has the backing of the Plastic Pollution Coalition, who claim more than 500 million single-use plastic straws are used each day in the US, while Wetherspoons currently uses 70 million straws a year – all of which eventually end up dumped into landfills or the oceans.
"It's a waste," says Su Cacioppo, Wetherspoon's personnel and legal director. "Personally I like a straw but a lot of people don't even want them." The company says bar staff had complained about having to throw away vast numbers of used straws during their shifts. Aside from no longer automatically handing out plastic straws, the shift to paper straws will also help to mitigate the company's environmental impact. However, Ms Cacioppo says the business will face "extra costs" for introducing them and admits they "feel a tiny bit different – but I don't think it's a big deal".
All Bar One currently uses 4.7 million straws a year. Recently the company vowed to reduce its straw usage by one-third and assistant marketing manager of the chain, Kate Dell, says she is confident customers will be "happy to enjoy their drinks straw-free".
Mark Hall, commercial director at BusinessWaste.co.uk, thinks these companies are not doing enough though. He says that pubs simply phasing out straw usage wouldn't be as effective as introducing a tax on straws, similar to the 5p carrier bag charge, which resulting in an 85 per cent reduction in the number of plastic bags people use.
Plastic straws are made from non-biodegradable materials such as polypropylene and polystyrene, which take hundreds of years to decompose if not recycled. This means that small plastic items we throw away like straws, coffee cup lids and plastic bottle tops are strewn in the ocean and on landfill sites for centuries to come.