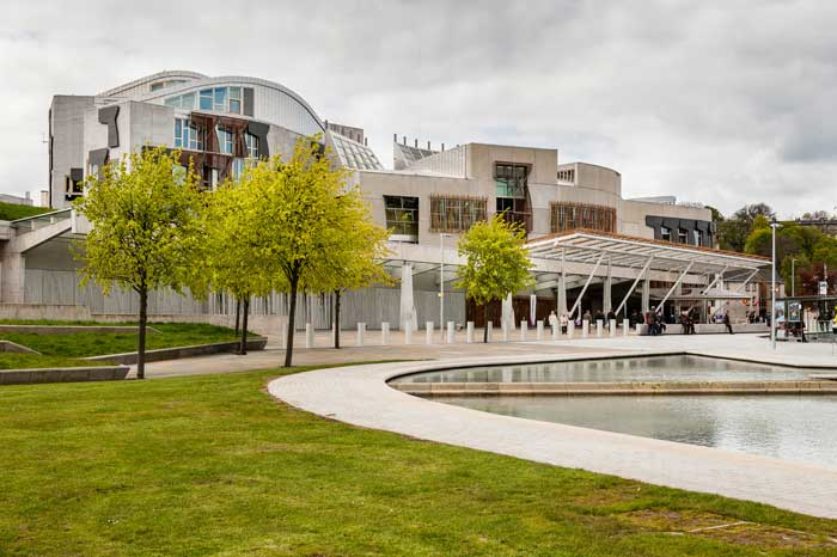 Scottish National Party MSPs abstained from a vote in which a narrow majority supported an outright ban on fracking.
The vote was for an amendment tabled by the Scottish Labour party, proposing an all-out ban on fracking in Scotland, and was passed with a majority of 32 to 29. The amendment suggested that there "must" be a ban, but its passing does not yet guarantee that it be passed into legislation.
The results put pressure on the SNP, who early last year announced their support on a moratorium on fracking, pending investigations into the environmental impact, but did not go as far as to support a full ban on the controversial technology.
The SNP's election manifesto declared that no fracking should occur in Scotland unless "it can be proven beyond doubt that there is no risk to health, communities or the environment".
And commenting as the moratorium was announced, Scottish Energy Minister Fergus Ewing said that Holyrood would be taking a more cautious approach to fracking than Westminster had taken.
At the time, it was those in support of fracking, such as representatives of lobbying group UK Onshore Oil and Gas (UKOOG), who took issue with the SNP's stance.
Now, however, it is those on the other side of the fence, arguing that the stance does not go far enough.
Following the vote, Scottish Labour's Claudia Beamish, who put the amendment forward, said that the SNP must now make it clear exactly where they stand, saying that they must make a choice "to side with centre left parties like Labour to stop fracking, or side with the Tories to go ahead with this dangerous plan."
She went on: "The SNP government must now clarify whether or not they will respect the will of parliament and introduce an outright ban on fracking. It would be outrageous for this important vote to be ignored."
The SNP have maintained their position as being "deeply sceptical" about fracking, but still refraining from landing fully on one side or the other until "thorough" scientific investigation has been conducted.
The SNP's Paul Weelhouse said: "We are deeply sceptical about fracking and, through our moratorium, we have ensured that no fracking can take place in Scotland.
"Our absention in this parliamentary vote respects and is in line with that moratorium."
Beamish, however, said: "There is no doubt about the science – to meet our climate change goals and protect our environment we need to develop low carbon sources of energy, not another fossil fuel. Labour's position is clear: no ifs, no buts, no fracking."
Meanwhile, in the other camp, Scottish Conservatives have also criticised the SNP's position as too indecisive, arguing that they should not kowtow to "a leftwing cabal" made up of Labour and the Lib Dems, and instead should consider the economic benefits of fracking. He argued that the jobs that would be created, as well as the increased energy security that his party believes fracking would bring should be enough to promote the technology.